Recomedic, a distributer and manufacturer of equipment parts within the healthcare and rehabilitation industry, goes all in with RamBase as their new ERP system. Together with experienced RamBase partner IT Vision, the implementation of RamBase will help Recomedic continue their impressive growth.
Present in the market for over 10 years, Recomedic has a wide network of international partners and suppliers. In turn, they supply the market with high-quality industrial solutions that meet the requirements of niche applications. Their products are exported to 33 countries in Europe, Australia, Asia and Africa. To support their growing business they needed an ERP system with specific industry functionality within both mechanical and industrial manufacturing, wholesale and distribution.
"Our previous system was designed for trading companies, and year after year, we have been implementing more and more advanced projects that require production planning, management of extensive BOM lists and inventory levels. We chose Hatteland's innovative, cloud-based RamBase ERP software in hopes of effectively managing our enterprise resources and growing our business. The available RamBase solutions are huge and we are confident that our dynamic growth will not be hindered by insufficient capabilities of the ERP system."

Damian Mącznik, CEO of Recomedic.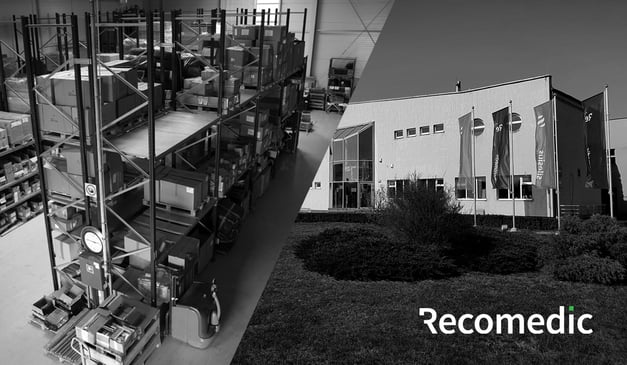 RamBase Cloud ERP, developed by Norwegian industrial concern Hatteland, offers all the core processes needed to effectively manage a global supply chain. The RamBase ERP system implemented at Recomedic will support processes in the areas of production, sales, purchasing, warehousing and financial management. For more information about the different processes RamBase covers, explore the RamBase module overview.
RamBase partner in Poland IT Vision is responsible for the system implementation together with Recomedic. IT Vision has completed over 200 ERP projects in Poland and abroad and have the extensive industry knowledge in the field of manufacturing, distribution and professional services that this project requires.
"Recomedic is a modern organization managed by people who care about customers and the highest quality of products. The solution we are delivering will become a tool supporting further development of the company in Poland and worldwide"

Paweł Prymakowski, CEO at IT Vision.
The Polish implementers are supported by Norwegian authors of the solution, and the work is coordinated by the team from GROWmatica, a company supporting the sale of RamBase in Poland, which plans to complete the implementation within three months, by the end of March this year.
"RamBase ERP Cloud, in addition to shorter implementation time (about 75% shorter than in the case of similar-scale ERP implementations), is characterized by a predictable, quantifiable in time, and much lower (on average by 77%) total cost of ownership (TCO) when compared to the "On-Premise" solutions. These arguments allowed us to convince the management of Recomedic that the implementation of our platform is an optimal and rational step in the development of the company's business in Poland and abroad"

Jakub Polkowski, GROWmatica.
RamBase is exited to welcome Recomedic to the growing list of companies that recognize RamBase Cloud ERP as their partner for seamless processes and digital growth.