Partner Onboarding Program
The RamBase Partner Onboarding Program is designed to equip our new partners with the skills, knowledge, and tools required to deliver excellent system implementations and continuously follow up with your RamBase customers. The program includes activities such as system training, experience sharing through real customer implementation projects, and a detailed certification process. All our partners are invited to use our sales- and project management tools, as well as participate in regular educational- and social partner gatherings. Get to know our partner onboarding program through over four program steps.
With RamBase you'll never walk alone because we're committed to our partnerships! Together we can show more organizations the true benefits that lie in RamBase Cloud ERP.
RAMBASE ACADEMY
All new partners that have signed a partnership agreement with RamBase will receive free in-depth educational sessions through RamBase Academy.
With RamBase Academy we provide our partner consultants with training courses on all our modules, development tools, and sales- and marketing tools.
Our RamBase Academy Professionals alternate between providing training to our new partners and being in the field with implementation projects for new customers. This way our professionals are always updated on the real issues facing customers going through an ERP implementation.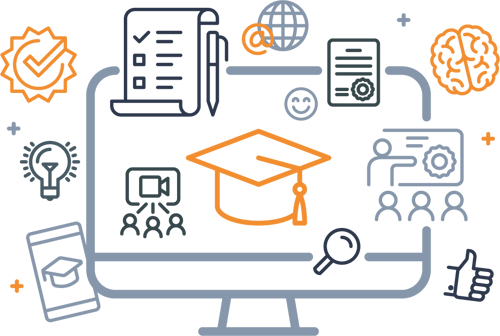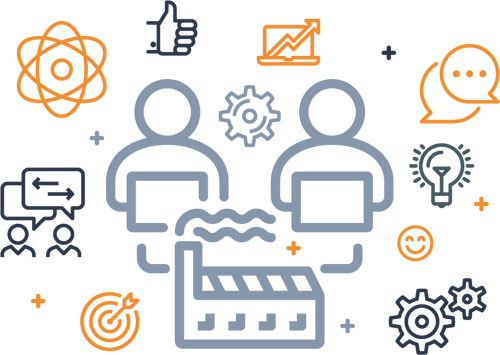 Collaboration on real customer projects is the best form of knowledge transfer. For all our new partners, a RamBase team will collaborate with them on three customer projects to secure a quality deliverance for both partners and customers. For each new implementation case the participation and project management responsibility shifts from RamBase to the partner.
At the first implementation, the project responsibilities lie with RamBase. We allow our partners to learn from us as we run the project.

For the second implementation, we share the project responsibilities with our partner.

For the third case, the partner is responsible for running the project, while the RamBase team participates with off-site support.
CERTIFICATION PROCESS
With the RamBase Partner Certifications, we want to showcase the knowledge and experience that our hard-working partners have achieved. The certifications are based on a training level mastered and a level of project participation. Bot partner companies and individual partner consultants can get diplomas and badges to promote on web pages, mail, and social media.
Individual Badges:

Associate, Specialist, Professional & Expert

Company Achievements:

Bronze, Silver, Gold & Platinum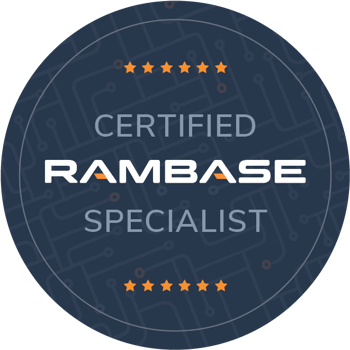 RAMBASE PARTNER COMMUNITY
To learn and continuously improve there is no better inspiration and knowledge provider than talking with like-minded. All new partners are invited to join our Partner Portal to stay updated about all that is happening within the RamBase community. In our Partner Portal, you can search our knowledge base, find useful resources, start a discussion in our partner forum or get in touch with the RamBase Support Team.
Contact us
We're here to help and answer any questions you might have. Fill in the form and we will get back to you shortly.