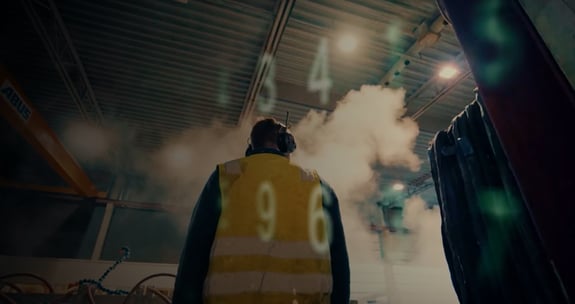 RamBase Cloud ERP
We know business information comes from many different sources. With our ERP platform, you can access them all in real-time.
The smart ERP choice for manufacturing and wholesale companies
Get full access to your systems anytime, anywhere, and on any device – only requires an internet connection. RamBase Cloud ERP covers all your key business processes and lets you integrate the external information you need to grow your business efficiently.
DON'T JUST TAKE OUR WORD FOR IT - SEE WHAT OUR CUSTOMERS THINK
IT'S ALL ABOUT SMART INDUSTRY SOLUTIONS!
WE SPECIALIZE IN ERP FOR
"With demanding customers abroad, we ended up buying a number of additional systems. Suddenly we had separate systems for accounting, invoicing, storage, and production; none of which communicated well with the others. Now, with RamBase, we handle everything in one place."
"Global customers and ambitions for growth require a solid ERP system. RamBase gives us full control, makes us productive and efficient"
"When we chose RamBase, one of the most important factors was that it is cloud-based. In addition, they continuously develop and update the software, giving us a system that is never outdated."
HOW CAN WE HELP YOU?
We want to simplify your life. Here are answers to some frequently asked questions.
Why Cloud ERP?
As a business grows, your operations become increasingly complex. Your ERP platform needs to be scalable to deal with increasing volumes, as well as scale down if demand decreases. RamBase is in the cloud and is delivered as a Software as a Service (SaaS) ERP system, which enable a shorter implementation period, regular and easier software upgrades and scalable pricing plans. Read more about Cloud ERP
Is RamBase the right fit for me?
RamBase Cloud ERP has been developed in close cooperation with manufacturing and wholesale companies. Our system has industry-specific modules and features that fit your business.
These are the main reasons why companies choose RamBase:
It's built for your business
Everything connects
It's in the cloud
Integration possibilities
What about special requirements?
Many companies worry that ERP systems delivered from the cloud (Software as a Service) are rigid and not open for individual configuration. RamBase supports a comprehensive set of industry standard interfaces (API's), making it possible to integrate nearly everything with an internet connection. The API's are the connection between your ERP system and the rest of the world – allowing true digitalization of your business. Read more about our open API
How to get started?
The RamBase FastTrack implementation scenario is a separate track reserved for customers who are a particularly good match for RamBase. It's also a good solution when you're an SMB expecting rapid growth.

Read how to get started with RamBase ERP in record time
Want to become a RamBase Partner?
If you work customers within high-tech & electronics, metal fabrication, industrial machinery and equipment or the oil and energy sectors, we invite you to expand your solution offerings to include RamBase ERP. Everything you need to know to become a partner
CHECK OUT OUR NEWS
There's always something going on in the ERP business. Read the latest updates on our partners, system functionality, anything ERP and industry news: