RamBase Partner and Consultant Certifications
RamBase has always had the ambition to educate Partners and Consultants and make them able to deliver RamBase in an excellent way to customers. We strive to give our Partners and Consultants the best possible training through e-learning in RamBase Academy, by online sessions and classroom training.
The certificates will be awarded to the RamBase Partner shortly after they have qualified for the given level, included passed yearly audit.

All the Partner certificates are valid for one year and the Partner must maintain the requirements to keep their certificates for another year.
PARTNER BADGES
Proudly presenting our four partner certification levels
Bronze
Silver
Gold
Platinum
The Partner will become a RamBase Bronze Certified Partner after one Consultant has received the Associate Certification and the RamBase preliminary audit is approved.

After implemented RamBase for a minimum of three (active) customers and the audit is approved, the Partner is certified as a Silver Partner.

If the Partner has five certified Professional Consultants (minimum one in Finance) and ten active customers, the Partner is a certified Gold Partner.

To become a Platinum Certified Partner, the Partner must have twenty active customers and ten Professional Certified Consultants. Minimum one of the Consultants must be certified within Finance, and minimum two must be certified within Sales, Procurement, Logistics or Production.

CONSULTANT BADGES
Proudly presenting our four consultant certification levels
Associate
Specialist
Professional
Expert
Consultants that have completed the fundamental training in RamBase Academy will be awarded the Associate certification level.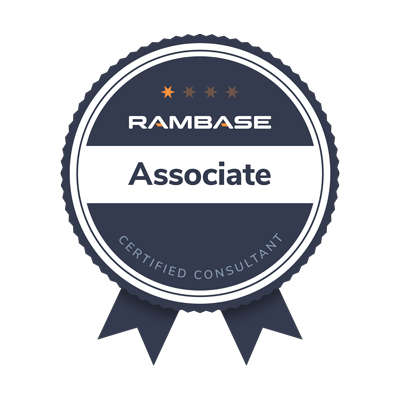 After contributed to three RamBase implementation projects, the Consultant will be certified as a Specialist.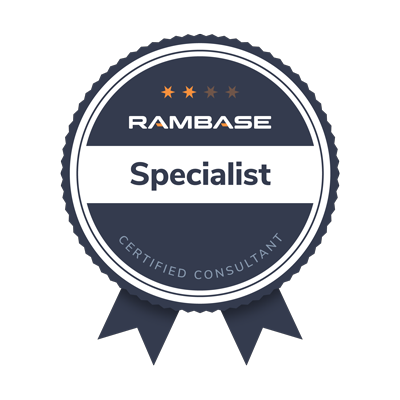 To become a certified Professional Consultant, the person must have contributed to six implementation projects and have advanced skills and experience in a minimum of one competence area.
Competence areas consist of extensive knowledge within given Rambase modules:
Procurement: product, procurement, logistics
Sales: product, sales, logistics
Logistics: product, sales, procurement, logistics
Production: product, sales, procurement, logistics, production
Finance: product, sales, procurement, logistics, production, finance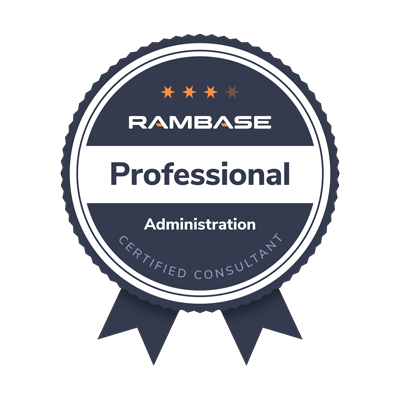 The Consultant must achieve the Professional certification within two competence areas and have contributed to a minimum of twenty RamBase implementation projects to reach the top-level Consultant certification.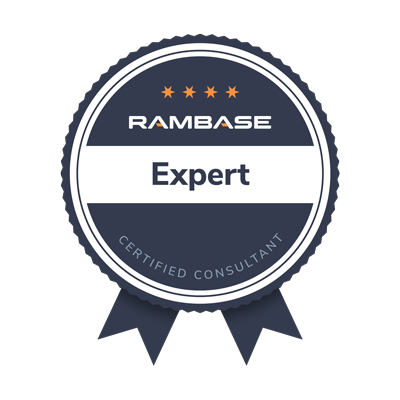 Contact us
Interested in learning more about RamBase? We're here to help and answer any question you might have. Fill in the form and we will get back to you shortly.