ERP Document Management
An integral part of the RamBase Cloud ERP platform
Organize your documentation requirements securely and efficiently. All documents, from, customer orders to shipping documents are available with only a few clicks when you need them. RamBase Cloud ERP provides document management functionality completely integrated with all business processes. With RamBase you get a complete and correct documentation package with a full version and revision history.

File Manager
File storage solution with several documentation options. Easy access to product documentation, company documentation or your own personal library.

Document Workflow
Every step in the business process is documented with version control and can be managed easily in RamBase with drag and drop functionality.

Secure Storage
Your document library is stored in the cloud for easy access and with multiple security features in place to assure availability and data integrity.

File Share
Send document packages via a secure RamBase portal to external recipients. Access documents instantly on any device anywhere, any time.
DOCUMENTATION MODULE CAPABILITIES:
Intuitive documentation dashboards.

Easy uploading using drag and drop functionality.
Ability to restrict who can read, modify and delete a document.
Integrated access to corporate and company policy and procedures.
Zero File Share transfer limits
Easily link documents to several processes or folders.
Version and revision history for quality compliance.
All documents are protected with multiple security measures.
Easily find related content to your search with automatically related document suggestions.


CUSTOMER EXPERIENCE
VVS Prefab on why RamBase:
"I love how RamBase handles documentation; Even the minor parts are accounted for and you can easily provide the customer with these documents. Before we spent a lot of time gathering these documents and now it is basically automatic and sent to the customer right away. "
Per Kverneland
Managing Director VVS Prefab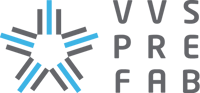 Read More
Covering all your core processes
The Document Management Module is only one part of a complete ERP system that covers all the key processes you need to handle your business. RamBase Cloud ERP covers the whole quote-to-cash process with integrated modules for production, sale, procurement and quality to name a few.
Don't settle for multiple systems not communicating with each other, with RamBase you get all the core processes you need in one system and the tools to integrate with other niche systems.
Flow of Documents
Eliminate Information Silos
The different workflows in RamBase create a range of documents that needs to manage and retrieved when needed. From the initial quote through the sales process, purchasing, warehouse, and finance - easy and organized access to these documents is essential to gain compliance and efficient quality deliverance.
Sharing System Insights
RamBase Learn is our YouTube Channel filled with demos and learning tips for using RamBase to its full extent. Check out some videos related to the procurement module.
Contact us
We're here to help and answer any questions you might have. Fill in the form and we will get back to you shortly.