Storing file data in the cloud is a major factor driving cloud adoption in 2021. Forrester reports that more than half of European enterprise decision makers say they use a cloud platform. Why? It is because enterprises need the capacity to support high-performance workloads and large volumes of unstructured data. But moving your documentation from on-premise to cloud is just the beginning, the true optimization is how to structure the documentation efficiently in the cloud.
In today's digital landscape, the adoption of cloud storage within organizations is growing exponentially. This is especially true for quantity-driven industries such as high-tech electronics, metal fabrication, wholesale distribution, and automotive. It is not uncommon for organizations to operate with two or more public cloud platforms to store and manage files, think DropBox, Amazon Web Services (AWS), FileCloud.
Operating across multiple clouds may make management, deployment, security, and policy enforcement difficult, as well as inadvertently create information silos. Manufacturing processes involve constant collaboration among several departments as products and related product documentation are manufactured and written as processes move forward. If your documentation is restricted to one system that does not communicate with your ongoing processes, it will make your operation more inefficient, and the margin for error rises.
If these scenarios sound familiar, it's time to rethink how you're handling your file related to processes:
Production needs drawings and measurements for an order, but is it the right version?
Finance needs to process purchase orders, but where and why along the process had the price changed for the customer?
For manufacturing companies, having valid production information such as CAD drawings and 3D models are crucial to customer success. Making this information readily accessible across the enterprise is one of the key pillars of modern warehouse management.
What smart filing management looks like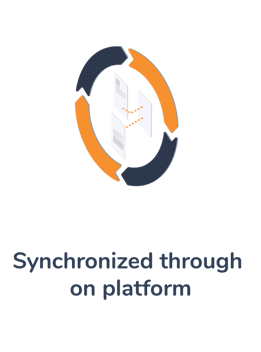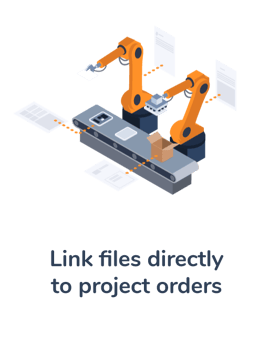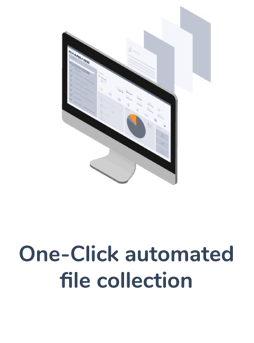 A good file management system should have features that add traceability to production orders and the cloud infrastructure to store and handle high volumes of information. Integrating differentiating workflows into a secure, scalable, and powerful platform makes sense for industries that need a high degree of control over their operations.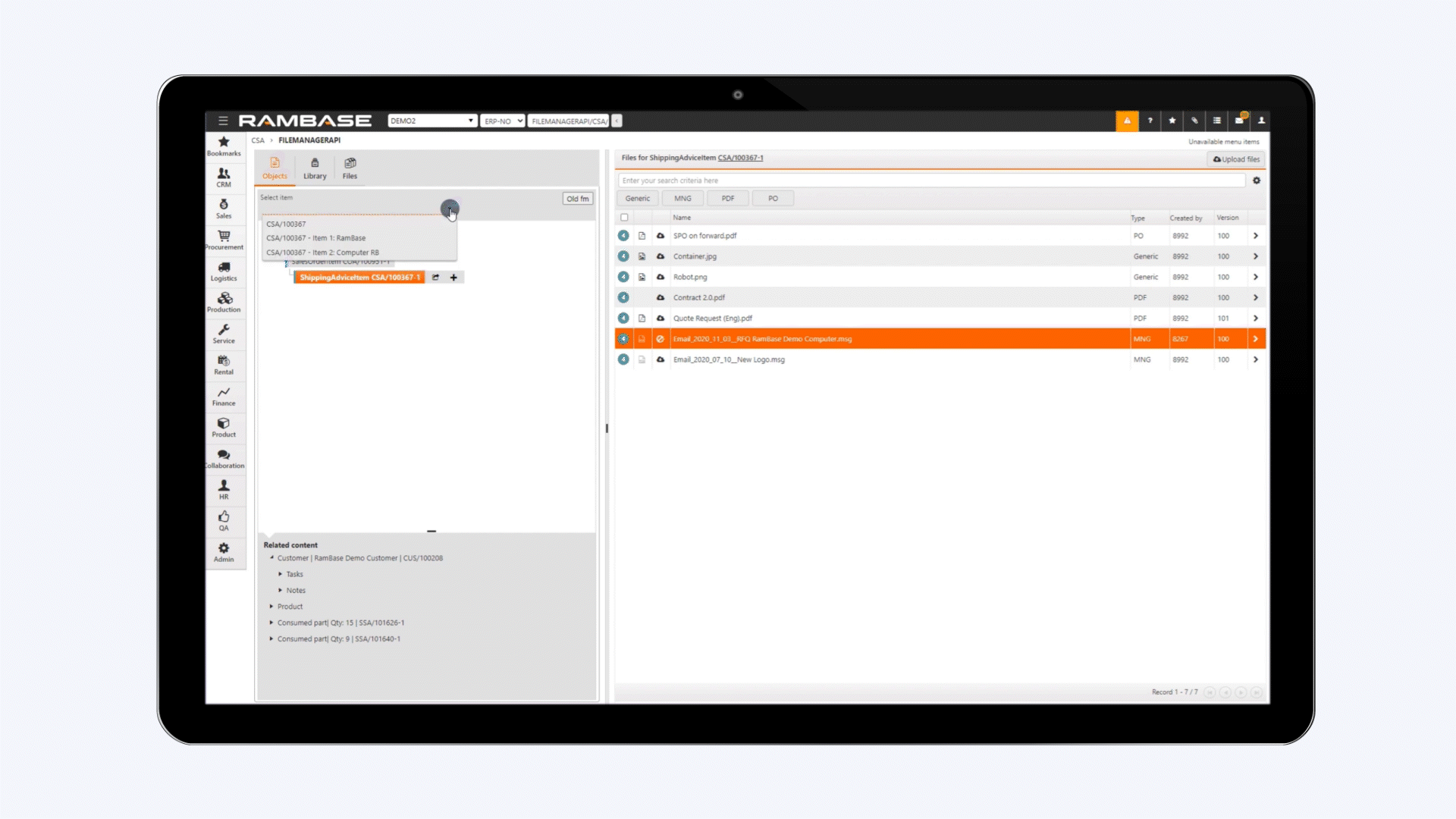 RamBase One-Click automated File Collection saves you time spent gathering quotes, invoices, material certifications, and measure reports for end documentation
ERP integration ensures a seamless data flow and avoids transfer errors.
RamBase File Manager is for organizing and managing files across the entire organization. It centralizes files used across all areas of business and links all the files and documentation together. File Manager makes it easy to manage digital files and link them directly to manufacturing processes.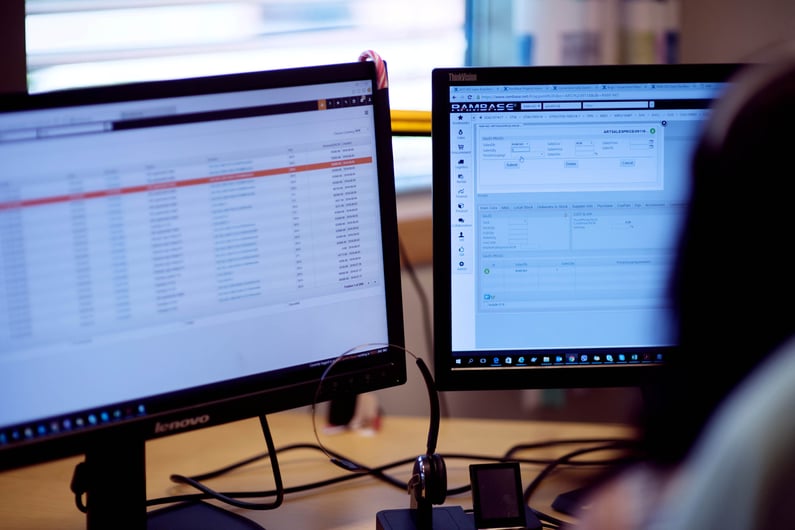 "RamBase is like the central nerve of our organisation. We log everything we do, it keeps everything connected in real-time. ERP is not our core business, but machinery is, so it's important for us to have a system that lets us focus on that."

Jørn Arvid Sæther, Head of Production in Årdal Maskinering
Read more about how RamBase is powering Årdal Maskinering to pursue their own digital transformations.
Get to know RamBase
RamBase Cloud ERP is a complete business solution that provides full control by linking the value chain into one system that interacts, streamlines, and simplifies all your core processes. RamBase helps businesses within manufacturing and distribution gain control over their entire value chain from sales to production to delivery.
Read more about File Manager and key module capabilities.
If you're interested in learning more about RamBase Cloud ERP we're here to help answer any questions you might have. Whether it is to learn more about our offerings, a demo of the system or a potential partnership, fill out the form or give us a call + 47 52 76 34 10.
Learn more:
Watch our webinar recording overview of File Manager. This is a great idea if you have questions that may not have been covered in documentation or want to see a guided tour of the functionality.