Why did we choose the indirect go-to-market approach using value-adding partners to serve the customers? Why should you partner with RamBase? And why is now the perfect time to do it? These are the main questions author and keynote speaker Hans Peter Bech asked our CSO, Odd Magne Vea during a recent interview.
Why should you become a RamBase partner?
Firstly, our ambition is not to be attractive to all kinds of partners. If you are looking for a generic platform to partner with, RamBase is not for you.
However, provided that you serve or want to serve the type of Customers that RamBase is designed for, you might be just the right fit. If that's the case, then we currently offer to co-invest in building your business together with us. We invest in onboarding your staff, we invest in joint marketing and lead generation, we invest in pre-sales activities, and we help you implement the first projects.
Why is now the perfect time to become a partner?
Right now, we have a window where building partnerships is our main interest. We are looking for partners to establish and grow new markets together with us, and we want you to have a lasting, strategic position with us. However, this window won't stay open forever.
At this time, we're in many ways just as dependent on partners as they are on us. Nonetheless, we still strive to provide you with value. That's why we are prepared to invest in the relationship and help you build your business together with RamBase. Hear more about this subject in this short clip:
Those partners that are prepared to take on the challenge of building the market together with us now will be rewarded for their efforts and will have a head start on the rest." -Odd Magne Vea


Odd Magne Vea, CSO, RamBase
Two ways for you to succeed as a partner:
1. Focus on standardized solutions and go for speed & volume.
2. Focus on delivering more services as an augmented product in addition to the main software itself. Such as integration services, modification, or even accounting and other advisory services.

Listen to the full podcast above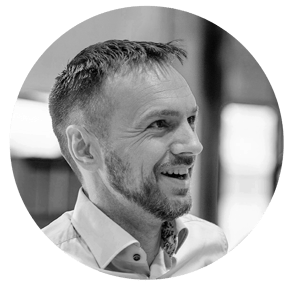 Odd Magne Vea
Odd Magne Vea is the CSO in RamBase Cloud ERP. He wants to challenge the perception of ERP as hard and time-consuming. As a self-proclaimed ERP-nerd, he loves when a customer really understands the potential an industry-fit system can unlock for growth, quality and control.