Stig Hatteland, CEO at Hatteland, has played a key role in the journey of establishing RamBase Cloud ERP. In this interview, we sat down with Hatteland to get an understanding of how this journey unfolded, and why they saw the need for yet another ERP-system. What makes this one stand out from the crowd?
Did the world really need a new ERP-system?
"The answer depends on how you look at it. We have entered a market where there are several good solutions. Many have asked me, "Why even bother to invest?" but we're not trying to become a generic system that is designed to be used in many industries, like SAP or Dynamics 365. RamBase is something else; It is a system that is tailored to specific segments for companies that have the same challenges that we once had."
"This is the real reason why RamBase even exists and why we feel other companies will get more value out of RamBase in comparison to other ERP solutions. RamBase was built from inside a skyrocketing company, who met the challenges of growth, production, and international expansion," said Hatteland, our experience was that the generic solutions did not give us the competitive advantage we needed to get an edge over our competitors.
The first version of RamBase was designed by Ingvar Hognaland.
Hognaland joined Hatteland in the early 70 s, at that time he was a student with a keen interest in how the new electronic components that came to the market could be used to help companies in their daily business. Together with Jakob Hatteland, who managed the company, Ingvar started to experiment with how to solve the company's challenges with the technology that was available at the time.
"One of the first things they automated was payment reminders because they couldn't afford to hire a person to follow up with overdue payments. Throughout the 70s and 80s, they continued to make solutions that covered various needs and supported the operations for Jakob Hatteland Electronics," said Hatteland.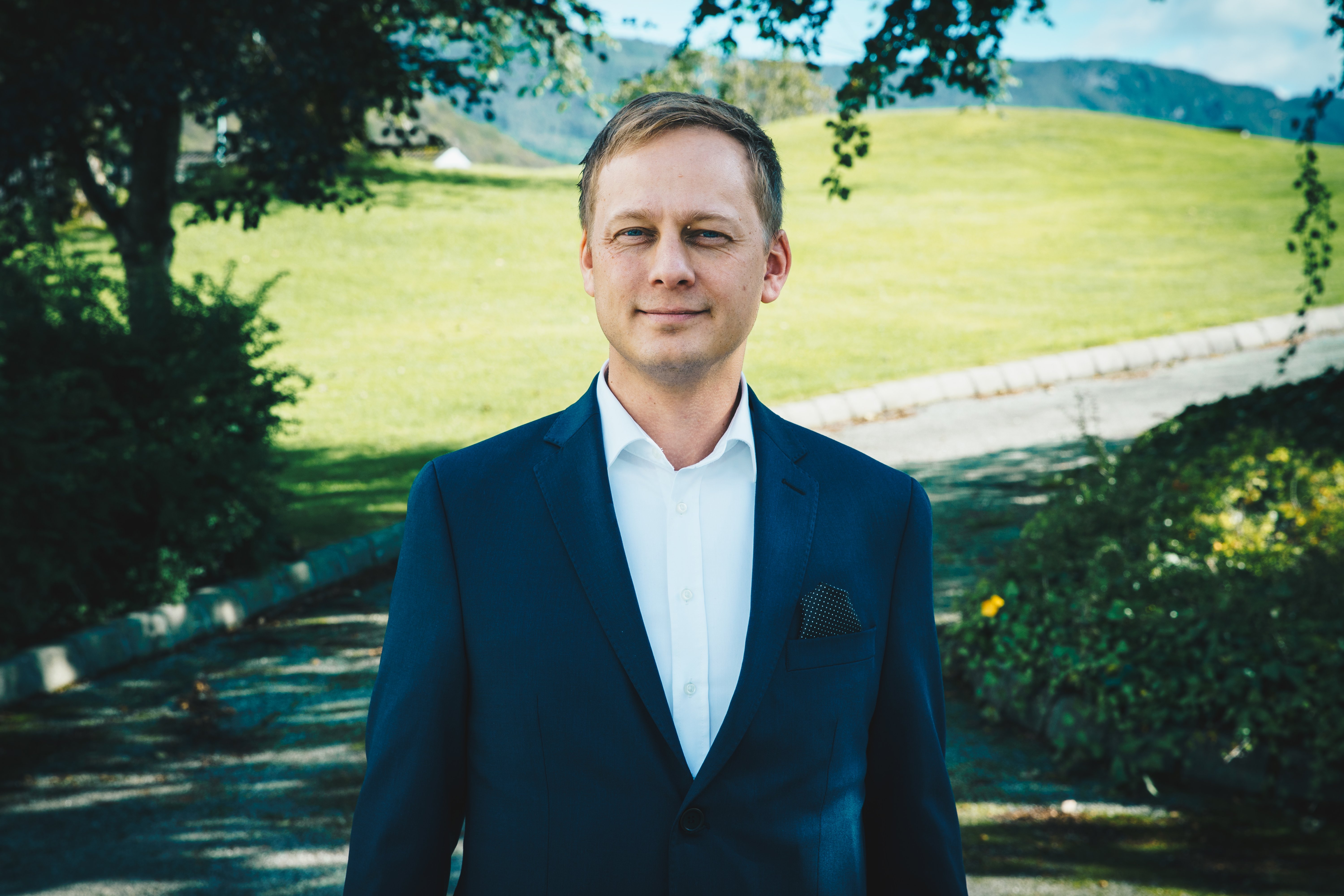 Jakob Hatteland Electronics was a distributor of electronic devices and as the company grew and operations became more complicated, they developed a system of their own that could organize their information more efficiently. There were few ERP systems to choose between, and they did not solve the challenges that they had. "So why not build something from scratch?" Ingvar and Jakob, asked themselves. The first version of RamBase was released in 1992.
A system for those who have to meet the highest demands.
Hatteland goes on to explain how it's always a challenge to maintain the quality of your operations with a large number of employees.
"In a growth scenario, business continuity and a consistent quality depend on everyone following the procedures for their tasks. When someone chooses to do things their own way, which is something I assume every manager can relate to, you start to lose control. As a management system, RamBase is a good fit for companies with customers that expect a higher degree of control and quality in your operations. We grew up with customers within medicine, defense and industrial production" explains Hatteland.
"What RamBase is all about is information control, which is a condition for the digital transformation everyone is talking about today. It's just that at Hatteland, we've been focused on digitalization since the 70s, and RamBase is the result of that focus"
Hatteland continues by presenting an example with a customer that scaled their business while maintaining control.
"One of our customers, a tech company building robots, has increased its revenue from 250 million NOK to 1.2 billion over just a few years. From that it's clear to see that they needed to scale up their production operation by several magnitudes to be able to meet the market demand. They have never missed a delivery and did this without having to implement a new ERP system. This case is a prime example of how your business can scale within RamBase. You just need to make sure to build processes the right way, and adopt additional features within the system as you grow, instead of only implementing new software."
RamBase is not for everyone
"We need partners that can identify a good match. A good match is a company within production or distribution, with customers that are aware of the level of quality, precision, traceability, and transparency that they need. We had a slogan that stated, "Our differences are our advantage," which I still regard as fundamental for our practices. Most of our competitors are larger and deliver a more generic product, but our vision is supported by a trend in the market where companies are looking for the correct tools for their business, instead of tuning the software to fit their requirements. We are therefore considered to be a much better fit by our target segments," says Hatteland.
"The whole ERP industry is really at a crossroads now; We're moving towards a market situation where traditional ERP consultancy will no longer be the main source of income for software companies. There will be a larger focus on process and onboarding, which means we have to be selective in choosing our partners, they must have people that understand our customer's actual business, not just how to tweak the software. We need to work with companies that want to give as much value to our customers as possible, not to register as many hours as they possibly can," states Hatteland.
Moving in the right direction
"BDO, our newest partner in Norway, is a prime example of a good partner-fit for us. For them, RamBase is a tool that allows them to deliver more of their core services, like accounting.
Together we can provide a system that is more cost-efficient, quicker to implement and reduces administration costs. Our partner strategy is crucial because we want to provide our customers with the best package, while we direct our focus toward technology and the continuous development of our software, together with our partners. Our partner network is currently based in Norway, Sweden, Poland, and the UK but our vision is to expand further. Our dedicated partners will play an important role in that," says Hatteland.
When asked what business value RamBase will provide a manager and/or Hatteland said, "I'm a director of several boards, so I have first-hand experience with the difference between administrations that have access to high-quality and precise information, and those who do not. The correct business platform combined with good management and a thorough process ensures that the board can make better and more well-informed decisions, based on factual information. Everyone is on the same page because they share the same information, and it enables them in following up on the actual effect of your decisions."