We are delighted to announce the addition of Hundred Solutions as our latest partner at RamBase Cloud ERP. This partnership with Hundred Solutions represents an important step forward in our journey with our international partner network. We invite you to explore Hundred Solutions further as we delve into their values, expertise, and their perspectives on the essential factors for business success in today's competitive landscape.

"At Hundred Solutions, we believe that businesses of all kinds should have access to adaptable and user-friendly technology solutions." Rishi R. Manglesh, Founder, Hundred Solutions.
With offices in both Norway and India, Hundred Solutions explore disruptive technologies to empower businesses to overcome their pain points and achieve sustainable growth.
"Our core values revolve around exploring disruptive technology, building expertise, leveraging synergies, and ensuring quality delivery with transparency." Rishi R. Manglesh, Founder, Hundred Solutions.
Comprehensive Solutions for Complex Industries
Hundred Solutions understands the challenges faced by businesses today, including limited data-driven decision-making, inefficiency, difficulty keeping up with industry trends, providing seamless customer experiences, and enabling remote work.
Through their expertise in data analytics, process streamlining, customer experience, and innovative technology adoption, Hundred Solutions aims to address these challenges and find the right solution for their clients. Hundred Solutions offers a range of services designed to address the needs of asset-intensive industries with complex supply chains. Their services include Digital Twins, Data Analytics, ERP 2.0, and Financial Services.

To learn more about Hundred Solutions, please visit their RamBase Partner Page
The Motivation Behind the RamBase Cloud ERP Partnership
Hundred Solutions strategically decided to partner with RamBase Cloud ERP based on its industry specialization and advanced technology.
"By harnessing the power of disruptive technologies alongside RamBase's expertise, we are confident that this partnership will offer intelligent industry solutions to a wider range of customers." – Aditi Manglesh, Product Manager, Hundred Solutions.
The collaboration between RamBase Cloud ERP and Hundred Solutions combines their unique strengths to provide businesses with innovative solutions that empower them to achieve enhanced control and superior quality in their production processes. By fully embracing digital transformation, tackling key business challenges, and placing utmost importance on client satisfaction, this partnership strives to unlock fresh opportunities and foster substantial growth for its valued customers.
"For RamBase, Hundred Solutions will contribute customers, knowledge, and experience in the high-tech and food industries. At the same time, Hundred Solutions has a long-term perspective on the partnership and is building steadily. RamBase gains a partner with excellent business understanding of ERP processes, and importantly, Hundred Solutions' development department in India will bring significant added value in terms of integrations. We are looking forward to collaborating with Hundred Solutions." Stig Lomme, Country Manager Norway, RamBase Cloud ERP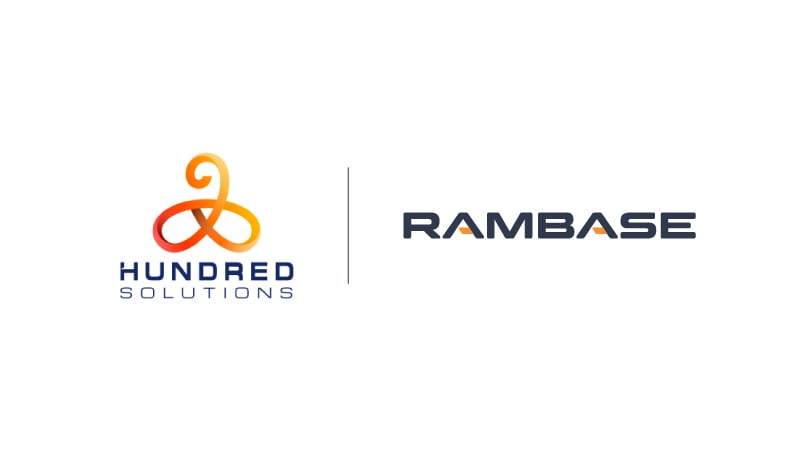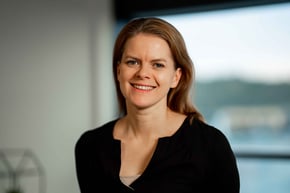 Elisabeth M. Aardal
Elisabeth M. Aardal is the Content Manager at RamBase. She's passionate about communicating complex technology in a format that is understandable and fun. ERP & RamBase is all about control of information, and she thrives on sharing customer stories that have achieved just that.