To support all customers and partners with more local service and knowledge, RamBase is strengthening its local presence in key markets. After several years of cooperation with Poznan-based software company Fabres, we are now building on that foundation to establish RamBase Sp z o.o. to strengthen our local organization in Poland.
RamBase has a solid foundation in the Norwegian market and building up an international partner network with over 20 partners in Norway, Sweden, the United Kingdom, Denmark, and Poland.
"Poland is an important market for RamBase. We already have a good partner network for marketing and delivering RamBase in Poland and a well-established development cooperation with Fabres in Poznan, " says the COO of RamBase, Karl Inge Stensland.
Stensland elaborates on establishing RamBase sp. z o.o., a Jakob Hatteland Computer AS (RamBase) subsidiary, as a key part of the RamBase strategy. The company will have its main office in Poznan, Poland.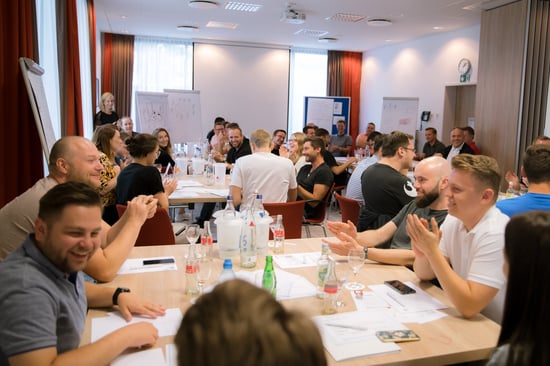 Fabres started operations in January 2016. Today they employ over 75 highly qualified experts
Fruitful partnership
Fabres is a recognized brand in the IT labour market, with the highest level of software development expertise and competence. A benefit that RamBase values and have helped the RamBase team develop its advanced ERP functionalities further.
"A fruitful partnership with Hatteland contributed to Fabres expansion in the Scandinavian market, which is the company's primary focus. Our customers come from e-commerce, logistics, hospitality, mobility, and entertainment industries," says Piotr Sawiński, Managing Director at Fabres.
The business process-oriented expertise of Fabres'es programmers enables the team to actively contribute to building efficient and modern ERP systems. Local expertise in Polish legislation has been a great help in localizing the RamBase application.
"​​​​The cooperation with Fabres has really helped us expand our development team over the last years and is now the starting point for establishing RamBase Sp. z o.o. to further build capacity in sales, services and development. This will be key to the continued development of RamBase and in providing a strong local support to our Polish partners", says Stensland.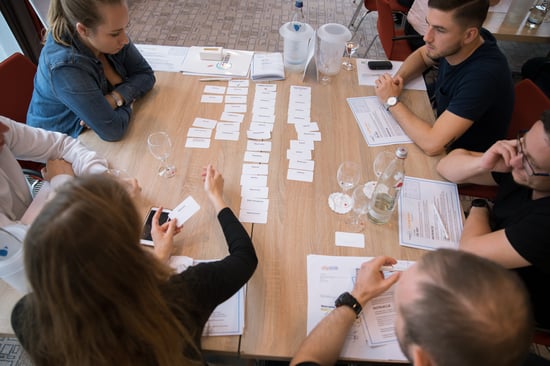 Fabres build long-term relationships to learn their customer's business needs and meet them with the right software.
About Fabres
A nearshore software development company creating tailor-made IT solutions. Fabres provide comprehensive software services to make businesses more efficient and customers happier. They build long-term relationships with their clients by learning about their needs and meeting them with the right software solution: Tailor-made Software Development, Web App Development, Quality Assurance and Testing, ERP development and Data Science and Cloud.
Check out their website: www.fabres.pl
About RamBase Cloud ERP
Founded in 1992, RamBase is a Norwegian-developed Software-as-a-Service system that was born in the cloud and is delivered by certified partners with extensive industry knowledge.
RamBase Cloud ERP is a complete business solution that provides full control by linking the value chain into one system that interacts, streamlines, and simplifies all your core processes. The system is equipped with a rich set of APIs and we encourage our partners and customers to develop smart industry solutions with our open building blocks.