Sales is an essential role. It keeps the lights on and helps to fund future business ventures. But when your sales team doesn't have the right tools, processes, or systems in place, it slows down their efforts and causes unnecessary stress. Thriving under a broken sales process is difficult, and if your team is feeling the weight of similar stressors, it could be time to take a look at what's going on. Ask yourself a few questions, Does your team have to switch between applications or excel workbooks constantly? What if the information is outdated or incomplete? Do your workflows make sense? Can you easily view the information you need without needing to disrupt on other departments?
If these questions bring up familiar pain points and you're part of a sales team trying to find a way to speed up the sale of your manufacturing products, this is for you!
The sales enablement platform for manufacturing and wholesale
If you're selling in the B2B manufacturing industry, the question is often what accelerates your operation and performance. The simple answer is: to sell more; your team needs to know more. It's tempting to resort to a "quick" stand-alone solution. Still, more often than not, it creates a further division between departments and information becomes as siloed as the spreadsheets you were originally working with.
The Sales Module in RamBase syncs with other areas of your business such as Production, Finance, Logistics, Quality, CRM, and MRP. No more waiting around for answers or switching between platforms. The RamBase Cloud ERP system keeps your sales team aligned on critical numbers, products, and customer information in one platform.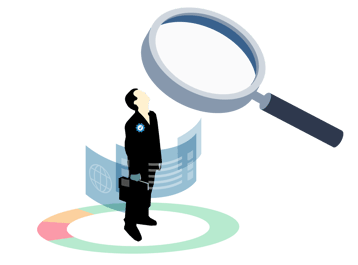 The need for customer transparency and internal controls
As your business grows, so will your need for internal controls. Your sales team needs to know which opportunities to go ahead with and less time waiting for approval emails. With RamBase, you get full transparency into your customer's credit notes and billing history so you can catch and address potential risks early on.

With RamBase, your sales team can:


Create accurate and professional quotes, sales orders or send order confirmations
Easily add or upsell related products/components
View production lead time, sales price, margins, and product details
See available products based on location
View information on transactions and how they affect visible and available stock
Be in control of your pricing at every step of the sales process with our Sales Calculator
Check against the customer's credit limit, outstanding payments, and billing history
Interested to learn more? Click here to read more about our Sales Module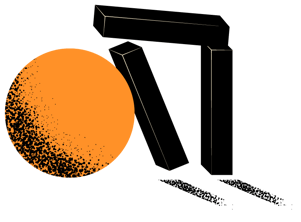 It's time to break free from rigid systems
Legacy ERP's siloed, rigid, and hard-coded processes prevent you from having today's operational must-haves.
Cloud solutions are becoming an irreplaceable part of business and are here to stay. RamBase is a scalable and collaborative cloud ERP platform guaranteed to future-proof your business. We hold a strong focus on continual innovation and a promise to our customers; to develop the best industry tools and functionality that meet industry best practices and demands.