With a strong position in the Norwegian ERP market, RamBase Partner Arribatec has expanded its business in the UK; offering RamBase Cloud ERP to more businesses looking for an industry-fit ERP software.
Arribatec offers reliable and best-in-class ERP services, powered with experience and knowledge.
They deliver holistic and integrated solutions with ERP as the core business system. General Manager & Vice President for ERP & BI at Arribatec Group UK, Sean Harman, is positive about the reach for RamBase Cloud ERP in the UK market:
"Our new partnership with RamBase gives us the opportunity to grow and offer the best-fit ERP solution to manufacturing and wholesale distribution industries. Our new services offer, together with our expertise, will allow us to implement and scale solutions for these industries in no time."

Read more about our RamBase UK partners
Arribatec UK implement, customize, integrate and support ERP systems like RamBase Cloud ERP in combination with other best-of-breed systems. Whether the customer is in need of advice regarding their current systems or wants to explore new directions, the Arribatec consultants and developers will be there every step of the way from analysis to delivery.
"Rambase's flexibility goes hand by hand with Arribatec's (Integra) goal of helping businesses reach their full potential by transforming Enterprise IT systems and services", says Harman.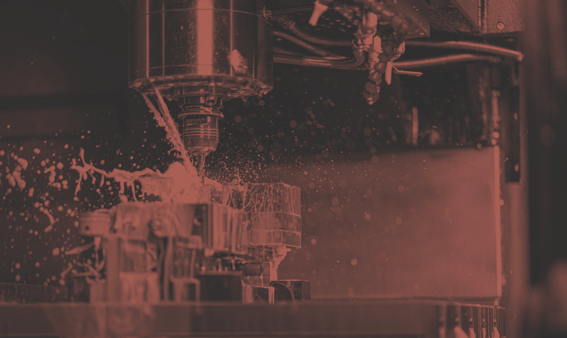 Building on an established collaboration with RamBase
RamBase and Arribatec have already established a good partnership collaboration in the Norwegian market. By joining forces with RamBase, Arribatec sees the potential to reach new verticals with the industry-fit solution approach that RamBase Cloud ERP targets. Olav Kværum, Consultant Manager for the RamBase team at Arribatec in Norway, says the following about working with RamBase:
"It's impressive to see the scalability of the product and how quickly you can get started with a cloud-based ERP solution when it's designed for given industries from the start."
Read more about the industries RamBase Cloud is a perfect fit for and the partnership history between RamBase Cloud ERP and Arribatec.
About Arribatec
Arribatec Group is a software and consulting company headquartered in Oslo, Norway, with several companies in 28 offices across the world. Arribatec delivers digital solutions, services, consulting & infrastructure to companies and institutions where human capital makes up the most business. Their global team includes 400+ of the best software engineers, developers, project managers and consultants in the business, which has made them one of the fastest-growing IT providers in the Nordics, ranked on Deloitte's Fast 50 list, and listed on the Oslo Stock Exchange.
About RamBase Cloud ERP
RamBase is a cloud-based ERP solution that helps companies in production and distribution to gain control of the entire value chain from sales to production to delivery. The solution is built on a future-proof platform, with open APIs and defined best-practice models that ensure a predictable implementation that provides value quickly. The system is Norwegian and is owned and developed by Hatteland. It is a solution that is designed to be customer friendly with no prepayment of licenses and a flexible model.
Discover the possibilities with RamBase Cloud ERP today