The RamBase FastTrack implementation scenario is a separate track reserved for customers who are a particularly good match for RamBase. It's a good solution when you're an SMB expecting rapid growth or a startup company with fewer resources to handle a big implementation project.
Check out the 5 key factors on how to get started with RamBase ERP in record time: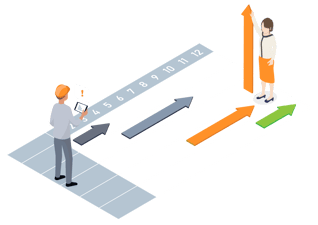 Step 1 – Two months from contract to go-live
The whole implementation project, from contract to go-live takes two months. The go-live date is set at the start of the project, giving you a very clear and precise goal.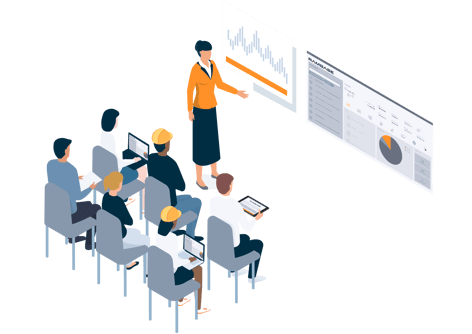 Step 2 – Clear and understandable milestones
Every meeting has a set agenda, and we stick to it. All milestones are set together with our professional and experienced business analysts.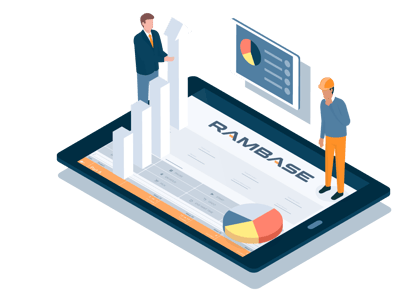 Step 3 – Early learning and testing, using your own data
Basic data (customer data, supplier data, articles etc.) are provided at an early stage, and are used as the foundation for user training in a separate test database.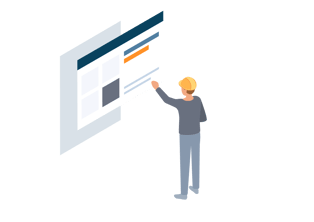 Step 4 – Clean start
We will not load historical data from your previous system. This gives you a fresh start, and the possibility to optimize your processes. We'll join you with on-site support throughout go-live and the following month, giving you the security you need.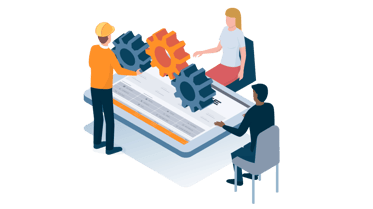 Step 5 – Optimize and adjust after go-live.
The observant reader will see that in a fast-track implementation, there's no room for development or customization. Before you decide to go with RamBase, we'll check that you are a good fit for the fast track implementation, meaning that you'll be able to adapt to the system as-is. There is a hidden advantage here – you'll not spend money on costly development to fit your expected needs before go-live. This gives you the possibility of testing the system before you start customizing it to fit your actual needs – and saving you both time and money.