RamBase is sold and delivered through our continuously growing partner network. We believe that the value created between the customers and our rock solid, competent partners is not just unique, but crucial to our business.
Read more about why you should become a RamBase partner.
It's important for us to show our partners that we see the engagement, the hard work and the ones who stand out. Therefore, in conjunction with the RamBase Partner Livestream Event that took place last week, there was one person who received some well-deserved extra attention!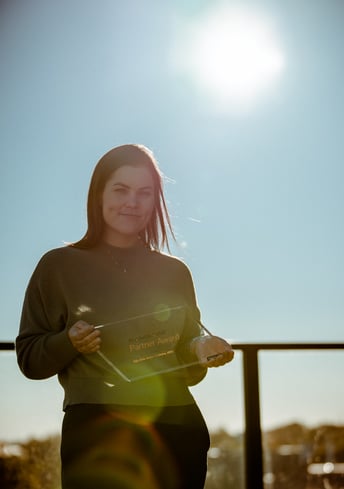 In Odd Magne's words, when he "delivered" the prize live on our broadcast, Silje has been overperforming both throughout 2019, and still is in 2020. Silje has gone from learning RamBase from scratch into being a valuable asset both in sales meetings and also in implementation projects in a very short amount of time.
And when our customers continuously praise the work she's doing, it's even easier for us to appreciate her and all the commitment she brings into her work, and thereby awarding her this prize.
Watch Odd Magne reveal the prize winner: