Manual processes may be holding you back with delays or a dizzying amount of back-and-forth that can push delivery out by days or even months. So let us do the work for you. Workflow Automation saves you time, reduces errors, and prevents you from jumping between modules. And is a brilliant way to increase your everyday task efficiency, consistency, and flexibility with what you can do in your workflow.
Your workflow on autopilot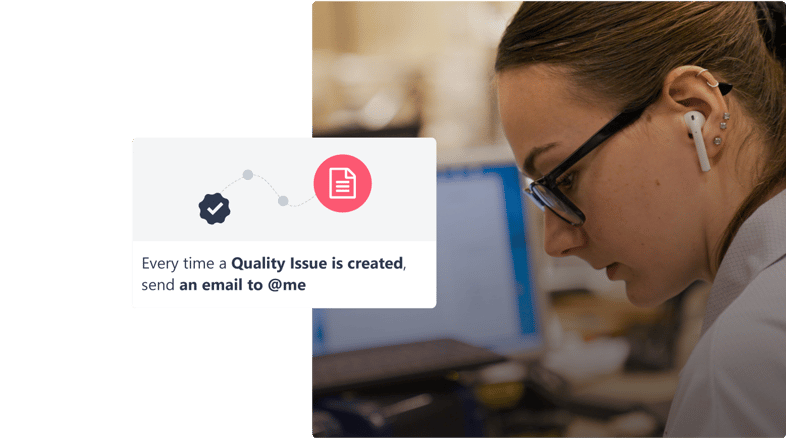 Automated workflows are processes triggered by events that run continuously in the background. The process streamlines and standardizes traditionally manual and informal methods. Removing tedious, repetitive tasks and free up

your time to focus on what matters.
Workflow automation makes it easier to:


Reduces operational expenses
Streamline task management
Reduce time in a process cycle
Decrease errors from manual entries or oversights
Continuous up-to-date on events in the system
Prevent tasks or project updates from slipping through the cracks
Start with our out-of-the-box automation
or create your own


If you are not familiar with how workflow automation works, we have released a set of templates that you can edit and customize yourself.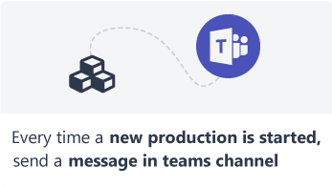 Get real-time notifications about any essential changes, new tasks, project updates, or new quality issues via our native messenger app - or choose to be notified through Microsoft Teams or email.
This tool can automatically trigger new tasks, start a process, or create notes.
Read more: Take control over your business with RamBase, the future-proof cloud ERP solution
Already a RamBase user?
For more information about Workflow Automation, read more about it in our Knowledge

Center.
Take control of your business
Get 360-degree control by linking the value chain into one system that interacts, streamlines, and simplifies your core processes. RamBase Cloud ERP is equipped with a rich set of APIs open for partners and customers to develop intelligent industry solutions that fit their business needs.

Want to see a demo?
Talk to our experts and find out why our customers trust RamBase as their industry-fit solution.