ERP FOR THE CFO
Solutions by company role
To gain control and stay in control as the CFO of your company, you'll need easy access to all information impacting your finance status – and you need to be able to trust that information. RamBase holds all your finances, giving you full control of landed costs, transaction cost and replacing many of your current stand-alone systems.
As a CFO, you need:
Gain Complete Transparency
RamBase is built for complete transparency, giving you easy access and complete control of all relevant financial data – cross company – and from anywhere in the world.
If your company consists of multiple entities, you'll see the benefits of our intercompany trade functionalities. In RamBase, ledger postings from within the group are automatically registered with an internal trade dimension. This makes it possible to consolidate or summarize reports on group level, giving you full control when reporting to the board.
Traceability on all levels
Deviations? With finance transactions recorded on item level, at all stages of the process, you'll find the deviations directly – no digging necessary.
Trace all transactions from a ledger posting down to the specific customer order, or the other way around. You'll have precise and easy-to-use controller tools for reconciliation and period closure.
Control with connected processes
All processes in RamBase are connected to a deviation process, allowing you to take immediate action on any incoherencies. Gross Margin is calculated in real-time, as financial transactions are posted after each operation, and not as a final, separate job for the finance department to handle. Be completely prepared for the next board meeting – don't miss any details.
Know the details:
FINANCE MODULE
The most important function within a company is its core activity and next to that you'll find the financial management. Some may argue that it's the other way around, but the link between them is without a doubt crucial.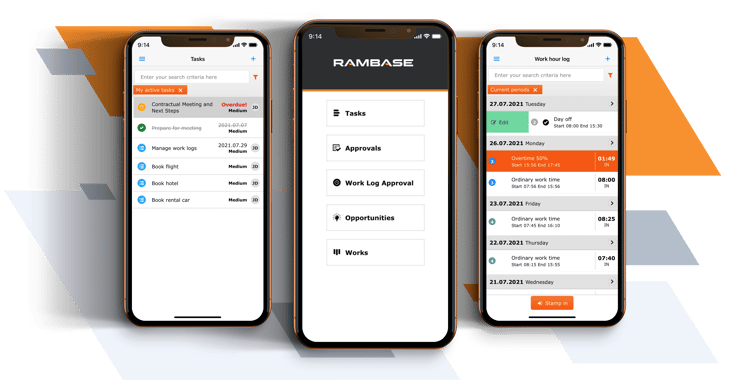 RAMBASE MOBILE APPLICATION
With our mobile applications you can increase operational efficiency from everywhere. Install the Mobile Application to your Android or Apple iPhone today, and get more use of your RamBase Cloud ERP functionality on the go.
How much does an ERP system for small and medium-sized businesses ACTUALLY cost?
This is a key question that many people try to find a sensible answer to when considering upgrading or replacing their business system.
Get familiar with

CLOUD ERP
All Devices
ERP System
Digital Platform
Community
Price
Security
Cloud ERP on any device
Get full access to your systems at any time, any place and on any device – only requires an internet connection.
RamBase is designed to be responsive and will adapt automatically to the device you prefer to work with.
With the RamBase Mobile App, you can also manage operation workflows, log work hours and approve transactions on the go.
Learn more about our mobile solution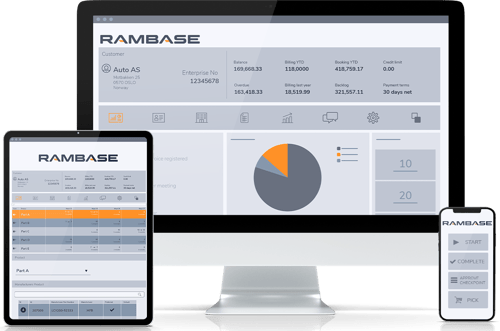 Supporting your entire business
RamBase Cloud ERP covers all the key areas you need to run a seamless and smooth business. RamBase is a complete system that covers the whole quote-to-cash process. Plan, sell, manufacture, buy, report and check your financial status in the same system.
RamBase Cloud ERP provides you with the right information to the right person at the right time.
We offer rich functionality for manufacturing and wholesale industries - the smart ERP choice for the SMB market.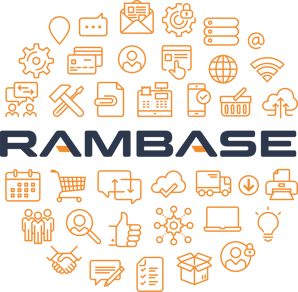 Future proof digital platform
RamBase is a scalable ERP platform giving you a range of opportunities to extend your solution. Stay ahead of your competition with all the tools available for your digital transformation.
Our open API application lets you create the extensions you need to extend the system to fit your needs.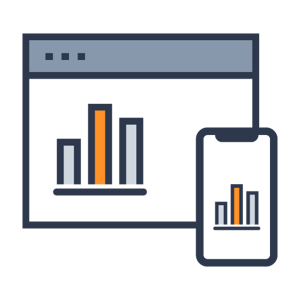 RamBase Learning Community
To continuously improve, there is no better inspiration and knowledge provider than our customers. Our RamBase Customer Forum brings together users to share knowledge and for us to gain insights.
Our YouTube Channel RamBase ERP Learn is regularly updated with new webinars and tutorials.
Looking for an easy "how to do it" description? Then the RamBase Knowledge Center provides a detailed overview covering all aspects of the system that you may need.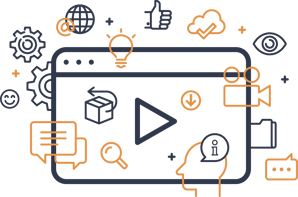 Predictable and flexible pricing
ERP pricing should not be complex and difficult for the customer to understand and manage. With RamBase, we offer a price package that fits your business needs.
There are no upfront payments or hidden costs. You pay per user per month.
There is only one system version for all RamBase users. Meaning no expensive version updates in the future. You do not need to wait to have the best system available: new functionality is released regularly.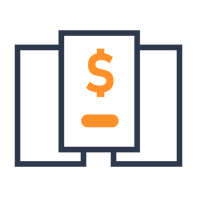 Cloud Security 24/7
With the ever-growing areas of digitalization, your business is open to a higher degree of security vulnerabilities and risk.
We know the trust you put in us to secure your data, and we take this responsibility seriously.
RamBase has the policies, processes, tools and most importantly the mindset in place to safeguard your system.
Learn more about our security culture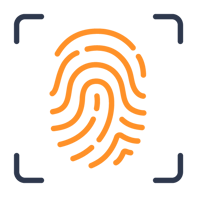 Contact us
We're here to help and answer any questions you might have. Fill in the form and we will get back to you shortly.