We were thrilled that so many of our customers and partners took the time out of their busy schedules to attend our RamBase Inspiration Day 2023. The event provided a wonderful opportunity for all to connect with each other and share needs and experiences.
After limited in-person interactions due to the pandemic, we could invite customers and partners to our RamBase Inspiration Day again.
This time, we welcomed attendees to our brand-new offices in Aksdal with all our competent customer consultants ready to share news, tips and tricks and discuss customer needs.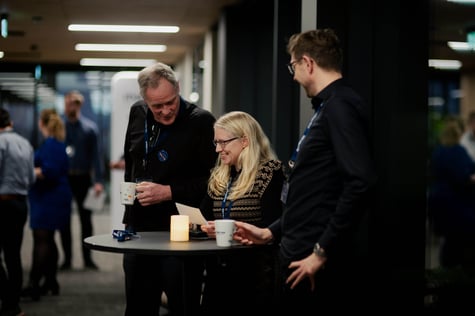 "Inspiration Day is a nice way to check if there are new features we have missed. For instance, the finance presentation made me realise how i can better support my colleagues in our everyday work in RamBase, " Gunnstein Varhaug, Årdal Maskinering.
Three colleagues from high-tech company Seid attended the event, and they all agreed that Inspiration Day was a great place to meet other companies with the same needs and get new impulses.
"We look forward to easy achievable tips and tricks."
You talk - we listen!
Events like Inspiration Day are essential to our commitment to providing a top-notch customer experience. Since our solution is industry-fit, we value our users' experience and industry knowledge. These events are an excellent opportunity to tap into that industry expertise.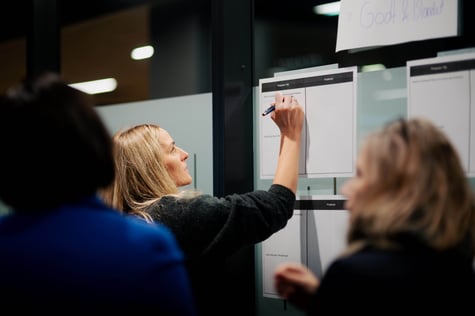 At the event, we hosted breakout sessions with this specific mission in mind. They were a particular hit, as attendees could contribute their own insights and perspectives to our functionality's use and purpose. These sessions are an excellent opportunity for everyone to learn from each other and explore new ways to make the most of our product.
Tonje Malmin from Kolos Lifting and Inspection found the breakout sessions valuable:
"Hearing others' experiences and sharing user experiences has been very useful for us today."
How to Ace a quality audit!
Nothing is more valuable than getting a customer's perspective. We were thrilled that Frode Hegle from Årdal Maskinering said yes to sharing how they use the quality module in RamBase.
Manufacturing high-quality products for the oil and gas industry is no small task. With strict requirements for quality and precision, Årdal Maskinering relies heavily on managing control in all their processes.
"We had a 4-day system audit, which we passed with zero deviations. And the feedback was that we had incredibly good process control using RamBase, " Frode Hegle, Quality, HSE and Risk Manager, Årdal Maskinering.
Hegle provided valuable insights into how RamBase has helped them in their operation and showed how he has a complete overview of all essential quality KPIs in the RamBase Widget Dashboard.
Read more about Årdal Maskinering "RamBase is the central nerve of our organization."

Inspire & share
Torkel Bylund and Michaela Blom from RamBase partner Ariser travelled from Sweden to join the customer event. They had the following to say about what was the highlight of the day:
"Meeting the RamBase team face to face. Getting tips and tricks from other users and RamBase. Appreciate the discussions and share ideas on potential new ways to collaborate."
It's always great to create an arena for customers to talk directly with each other and we want to thank everyone who attended for making it such a memorable experience. Our aim was for people to leave as improvement agents with a mission to share what they learned with their colleagues. We hope everyone learned something valuable and look forward to seeing everyone again at future events.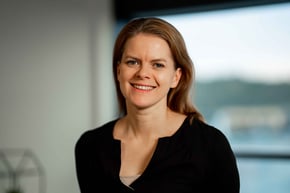 Elisabeth M. Aardal
Elisabeth M. Aardal is the Content Manager at RamBase. She's passionate about communicating complex technology in a format that is understandable and fun. ERP & RamBase is all about control of information, and she thrives on sharing customer stories that have achieved just that.