"We intend to continue to be the best and greenest in the world to produce and deliver parts to the oil industry. If we're to succeed, we need an overall system that gives us control of the store - in real-time," says CEO of Aarbakke, Inge Brigt Aarbakke.
See the first video of the RamBase and Aarbakke ERP Journery below.
From 1918 to 2021, Aarbakke has gone from horseshoe supplier in Norway to total supplier in machining for the oil and gas industry worldwide; Aarbakke's success is based on their region's industrial heritage, hard work, innovation, and experience that extend far back in time. Aarbakke's goal of winning the race to Industry 4.0, and becoming an industry leader within digitalization and smart manufacturing, is now closer than ever with RamBase.
Scattered departments collected in RamBase
In the face of an exciting growth journey, it became clear for Aarbakke that their existing ERP system, which was put in place in 2009, no longer met their goals. And with a sales and finance department working in separate systems, with Excel sheets and manual routines, the time was ripe to switch to a cloud-based system with tailored sales and purchasing modules, as well as production.
"Until now, our ERP system has only covered plan, project, and production, so it's been important for me to anchor RamBase towards sales, logistics, and
finance, and ensuring that there are responsible people in every corner. The way things are today, we spend 10 days getting an overview of the monthly result, whereas I should've had it one minute after midnight at the end of every month," says Inge Brigt.
Because Aarbakke is made up of a number of different departments, the interaction between them has been a challenge; a challenge that would continue to grow as the company grew. Now, they've found that bundling everything into one system in RamBase – from quote to delivery – will streamline communication and avoid wasting time on having to input data several times.
"Our biggest requirement from an ERP system is flexibility; as we are a very agile company that changes all the time, requiring action. Therefore we need flexibility and to be able to access all our data at any given time," says CTO at Aarbakke, Rolf Thu.
You might like this story: Importance Of data quality on accurate decision making
A new sense of control
In addition to the challenges facing the departments in everyday operations, Aarbakke also needed to change ERP systems due to a lack of data quality. With RamBase, Rolf says, Aarbakke can now put data into context and harvest value from them, instead of keeping them in silos where they're pretty much worthless.
"That way, we can learn from our best behavior and practices and then continuously improve. So, we looked to the market and found a system with more modern
architecture and a more integration-friendly solution that could take Aarbakke to the next level!"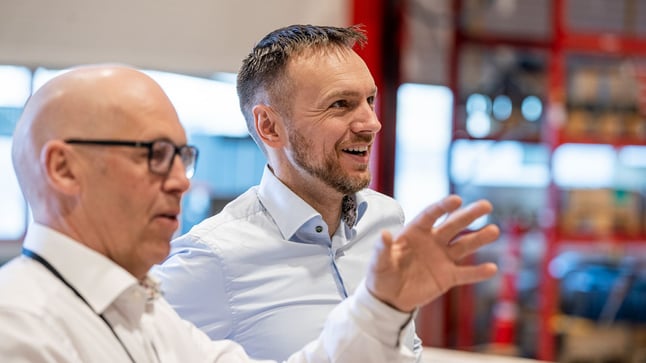 Aarbakke having a rather complex setup as a result of their many in-house solutions has allowed them to quickly see the advantages of RamBase being a cloud-born and modern platform, finally bringing every part of the company together.
"Now I'm excited to gather everything in RamBase; to have all of the right information from every department, to have every process go automatically and for me to have complete control and transparency into every part of the operation – in real-time", says Inge Brigt and continues:
"That's what it's all about: Getting an integrated system that speaks to every department so that I can have a full overview of how my store went today, not in ten days."
The road ahead
In the process of switching to RamBase, Aarbakke has included the entire organization and found the company's cutting-edge expertise to look into how RamBase could optimize operations and processes for its respective department.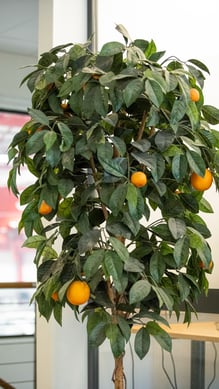 This way, each department has its own leader who knows and understands the core system, so that they'll be able to experiment and expand the system in the future.
"I know it will be a challenge to go through the process of changing systems for the employees, but knowing what functionality and possibilities lie in RamBase, I know it will be worth it, and now all 300 Aarbakke employees are standing ready for launch," says Inge Brigt.
Aarbakke is currently on track in its implementation process, and Rolf also points out what a heavy workload it is to integrate such a complex system into a complex operation without losing efficiency.
"And precisely because of that we find it very valuable that we have more of a partnership rather than a customer/supplier relationship with RamBase. And with a solid partnership with Mazeppa Group as well, we have all that we need to reach our target, and we are well aligned for success," concludes Rolf.


Aarbakke just started their journey to RamBase Cloud ERP, watch the video below to understand what considerations and choices were made in the process of landing the right Cloud ERP system for their future Smart Factory:

Read more articles about this topic: