Ask any manager who is paid on results and they will agree that if you can't measure it, you can't manage it. Despite this, for many small and medium businesses - often owner managed and those that have grown organically over a couple of decades - much of the critical data is at best on a spreadsheet or at worst in the heads of key workers.
This article looks at the benefits of being able to access real time data for manufacturers. It is the second in a series, following a survey of Manufacturers and Distributors operating within the Subsea industry supply chain, in which five key issues that affected business performance were identified:
Accessing real time reliable data to make rapid, better informed decisions
Managing supply chain disruptions
Ensuring safe working environment for on-premise operations
Business agility and enabling rapid change
Real-time information is paramount
Current and accurate data is king! According to Per Kverneland in his role as Managing Director of VVS Prefab, "Running a company without real-time information is like driving a car without seeing". This analogy sums up the challenge perfectly!
By driving a car with a covered windscreen, even slowly and for a short distance, it would not be a surprise, if you were to end up in the wrong place and encounter several disasters or near scrapes on the way. You just would not take the risk. Why then take the equivalent risk when it comes to managing a business?
The benefits of having immediate access to real time information – data which is both accurate and current, means that any changes in product specs, component availability or price changes, can be instantly modelled with full sight on margin implications, customer pricing and delivery schedules. You can dive into the system and see everything you need and once armed to manage the risk, you can target supply to priority customers and have the relevant conversations with suppliers and customers to minimise any negative impact.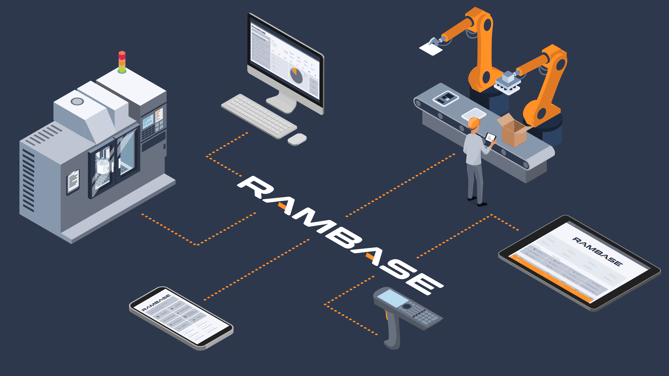 One source of the truth
Meanwhile, in the realm of Excel spreadsheets; we all get attached to our own favourite spreadsheet layout, with the sorting and filter options we prefer. However, the moment data is exported from whatever system (or even worse, created from scratch in a spreadsheet), it will be out of date. Not only that, but your out-of-date view, will be different to a colleague's out-of-date view. The question is, which view is accurate? When there is a production problem that needs a decision, whose view do you use to make the right decision?
The benefits of having a "single view of the truth" mean that you have transparency of information across your business and a "helicopter view" of your business health. Having proven, standard processes also helps to ensure accurate data quality. By using cloud technology with common processes that everyone works to, the same "truth" can also be accessed from anywhere – the shop floor, a hotel room, at a motorway services – always an accurate, definitive view of the current position. And the same information is available from all your different devices – any place, any time.
Informed decision making
Having access to trustworthy real-time, aggregated data delivers huge benefits to businesses. Data provides the feeds to create information and make decisions. Having a holistic view of the business truth is key to making good decisions.
This has been especially apparent over the last year when businesses have been operating under difficult conditions, with suppliers often unable to provide components, employees working remotely and key workers sometimes unavailable. Having clear vision on all aspects of manufacture from design, order, production and documentation to shipping, and knowing that you always have the right data, at the right place and right time, means that reliable and informed decisions can be made at each step of the process.
With the help of tools such as RamBase Sales & Operation Planning tool, you can balance your forecasting and purchasing to calculate demand, manage stock and fulfil your order book. You can produce Work Orders and Production schedules in the same place, from the same data, making complex production easy to manage.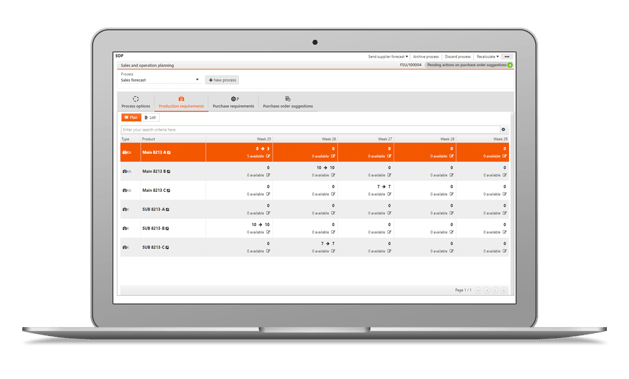 Case study - VVS Prefab
Businesses that recognised the value of having accurate real-time data found themselves in a strong position to cope with the challenges of the recent pandemic. Norwegian Manufacturer VVS Prefab is a manufacturing business that implemented RamBase to manage its complex engineering processes. VVS Prefab has seen its business grow by 30% in this last year, despite the pandemic.
A good example of the way that information from RamBase has helped provide the visibility and data needed to manage production changes in an agile way, was experienced when the pandemic first hit Italy in March 2020. VVS Prefab has Italian suppliers and within 2 days, some suppliers had closed down completely. VVS Prefab needed to quickly map off all the unavailable parts to find alternative suppliers - RamBase helped a lot in achieving this, through the Manufacturer Partner Number function.
The main driver for VVS Prefab initially choosing RamBase, was the need for an efficient purchasing tool. RamBase has also provided them with:
Rich functionality for complex engineering to order production
Margin control and integrated finance management
All in one system – a perfect match between customer and supplier
Complete material resource planning system (MRP)
Integrated document management functionalities (customer order, quality documentation, certificates etc.)
You can find out more about how RamBase Cloud ERP continues to support VVS Prefab in this series of articles: VVS Prefab: Growth despite a global pandemic.