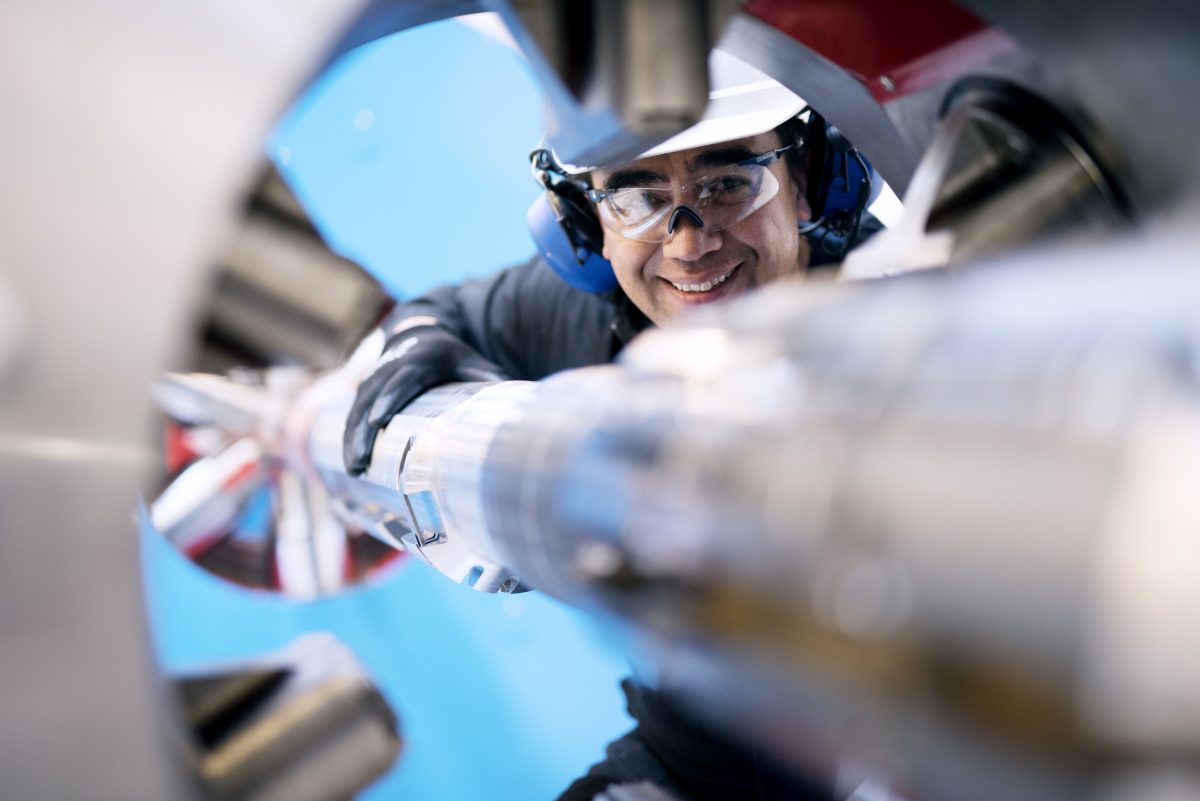 The well company TCO's core business is creative innovation focused on the oil and gas sector. The engineers have saved oil companies both time and money, and now they're chasing the time-thieves in their own work processes. The solution is the ERP platform, RamBase, well suited for mid-sized industrial companies.
– We're about to include a larger part of our work processes in the system. Today we only use the system for purchasing and warehouse management. By including all processes, we're hoping to see bigger wins. On the one hand, we're looking for a better overview of real cost of time and material. On the other hand, we'll be tracing activities and learning from previous deviations, says Johan Møller Warmedal, TCO's production director.
Today, all data are manually transported from one system to another, and finance and purchasing is not connected.
– The more you duplicate data, the higher the risk of errors. And when the data is stored in several systems, you have many information sources, which makes you incapable of seeing the full picture.

Johan Møller Warmeda
When you can spot trends in errors and deviations, you'll also be able to implement targeted measures to minimize risk of future errors.
– There's also the potential for streamlining and better utilization of resources, both in time and material, as the time and material consumption are registered properly. We hope this will result in a better workflow.
TCO initial core business was fishing unwanted items up from drilling holes – hence the original name «Total Catcher Offshore». The items ended up in the well partly due to mishaps, partly because of the current time's technology and work processes.
The turning point came during an offshore assignment. A customer wondered if it would be possible to develop technology that could reduce all the waste. Well aware of the fact that they'd reduce the foundation of the initial business idea, TCO started developing «disappearing plugs». By making plugs of glass that could handle high differential pressure and which also had the capability of «disappearing» into tiny pieces, TCO as it is today was born. The plugs have up until recently been destroyed using explosives, but TCO now offers plugs that can be crushed without the use of explosives.
– We're now experiencing high pressure on margins in this business, and it's getting increasingly more important to get things done right at the first try. At the same time, the market is on its way up after a big low, and that makes it even more important to work efficiently if you want to stay in the game.
Today, TCO produces some products at their own facility, while other products are externally manufactured. The parts are then assembled, and the products delivered.
– In the fabrication and delivery processes it's essential to have full control of your value chain. It's time consuming to do things over again, or go looking for things you should've known where to find. We're going to avoid those thing by using systems that give us a better overview over all the parts of the processes.
TCO currently has offices in Bergen, Stavanger, Houston, Aberdeen, and Abu Dhabi, and they sell plugs to companies all over the world where oil and gas is produced. The ERP system RamBase is specially designed for international business.
– My experience from previous employments have shown me that you'll need to invest in learning how to use the new system. There are generally so many possibilities in ERP-systems that are not utilized properly.
For Warmedal, it's reassuring to be supported by a partner who knows RamBase to its core, and has experience in consulting employees in industrial companies.
– Mazeppa is a door opener between us and Hatteland, and they also provide us with support in the implementation phase and in the daily business. It's quite evident that they are experienced.