Leading market research company Forrester predicts that by 2027, the B2B e-commerce industry will reach a market value of $3 trillion. And by 2025, Gartner reports that 80% of B2B sales interactions between suppliers and buyers will occur through digital channels. Exploring that advantage, RamBase and eCommerce partner Litium is equipping manufacturers with the right digital tools to expand their geographical sales scope and provide more sales flexibility. Here's how.
The much-needed eCommerce solution for manufacturers
Give your customers a smooth online experience and simplify your online order management. RamBase cloud ERP together with eCommerce partner Litium provides manufacturers with a complete solution that is scalable and supports your sales and purchasing workflows.


RamBase together with Litium for B2B eCommerce delivers:


True flexibility to create and sell your products online
Supports international currency & entry to new markets
Real-time updates to your materials and stock levels
Tier pricing for bulk sales
Customer-specific price list
Scalability as your business grows, even to enterprise-level
Manage large quantities of your inventory across multiple locations
What is integrated into Litium from RamBase?
Remove complexity with a solution that hosts everything you need to manage your online orders. RamBase cloud ERP together with Litium equips your eCommerce needs in one place.

Orders


Order status


Products and variants


Stock levels and inventory management


Pricing


Product categories


Customer data


Invoice information


Supports return workflows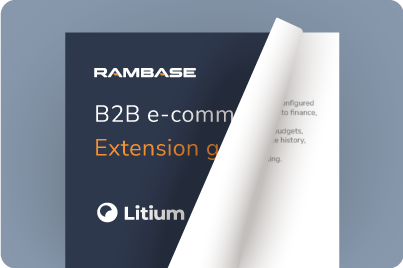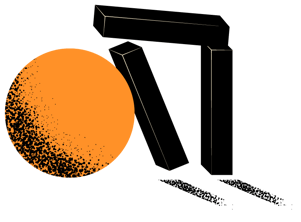 Break free from rigid systems
Legacy ERP's siloed, rigid, and hard-coded processes are preventing you from having today's operational must-haves.
Cloud solutions are becoming an irreplaceable part of business and are here to stay. RamBase is a scalable and collaborative cloud ERP platform guaranteed to future-proof your business. We hold a strong focus on continual innovation and a promise to our customers; to develop the best industry tools and functionality that meet industry best practices and demands.
Interested to learn more about the RamBase and Litium partnership? Click here
References:
(1) Forrester, 2022 B2B E-Commerce Forecast US, June 2022
(2) Gartner, Market Guide for Revenue Enablement Platforms, August 2022
(3) McKinsey & Co, How industrial companies can put e-commerce at the heart of their growth strategy, September 2021