Imagine producing high-quality parts for renowned car manufacturers like Aston Martin, Audi, and McLaren. However, just as you're ready to take your business to the next level, you find yourself held back by outdated legacy systems. This was the frustrating situation faced by Swedish manufacturer Setrab. Despite investing considerable time and resources into their outdated systems, they embarked on a quest to find the perfect business solution. This pursuit eventually led them to a transformative partnership with Ariser, a trusted partner with deep industry expertise, and their always-up-to-date business system, RamBase Cloud ERP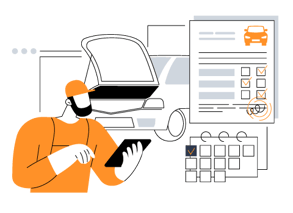 The Challenge of Scaling and Meeting Industry Demands
Setrab, originally a family-owned business, began their journey by serving a diverse range of customers, including automotive and racing applications, e.g. Formula 1 and rally. Their exceptional performance in these areas catapulted them into the realm of top-tier producers, securing prestigious partnerships with renowned car brands like Aston Martin, Audi, BMW, Ferrari, Lamborghini, McLaren, and Mercedes. By transitioning away from the racing industry, Setrab successfully positioned themselves as a premier manufacturer within the European market.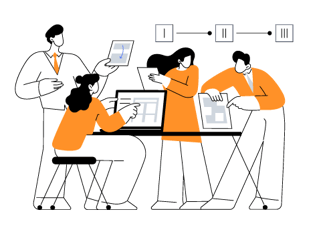 As Setrab ventured into the high-performance OEM (Original Equipment Manufacturer) automotive market, they encountered a new set of challenges. The complexities of managing development projects, ensuring unwavering quality standards, and meeting stringent environmental and certification requirements became increasingly demanding. Although Setrab excelled in their niche market of catering to smaller volumes, the ever-evolving industry landscape presented obstacles to sustaining their growth and profitability.
To overcome these hurdles, Setrab made strategic decisions to scale their operations and target the mid-segment market. In 2019, they underwent a significant transformation with their acquisition by Yinlun, a renowned Chinese listed company with a global vision of becoming a leading supplier of engine and transmission cooling products in the automotive and commercial vehicle industries. Under Yinlun's ownership, Setrab was propelled into a new era, necessitating the expansion of their development and manufacturing capacities to establish themselves as a global supplier.
This transformative journey enabled Setrab to strengthen their position in the automotive industry, as they embraced the challenges of larger volumes and aimed to meet the needs of global customers. The acquisition by Yinlun underscored the shared ambition to dominate the industry, driving Setrab to enhance their development and manufacturing capabilities and solidify their status as a key player in the global automotive market.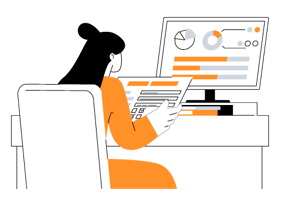 Outgrowing your systems
As Setrab scaled their business and constructed a larger factory, they transitioned from toll manufacturing to contract manufacturing. This shift exposed the shortcomings of their current ERP system, Concorde, which couldn't effectively handle the complexities of contract manufacturing or adapt to changing tax regulations. Setrab realized they needed a more modern, cloud-based ERP solution to support their expanding operations.
"We had grown tired of investing time and money into a system that constantly required updates. We simply didn't have the energy for it anymore. What we truly desired was a system that remained consistently up-to-date," Fredrik Serger, Board Director at Setrab.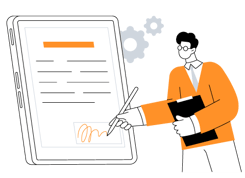 The Demo That Sealed the Deal
Setrab extensively evaluated several ERP systems, including SAP, Monitor, Microsoft, and RamBase. Their search focused on finding a cloud-based solution with robust traceability features and excellent planning capabilities. Additionally, uptime reliability was paramount to ensure uninterrupted production.
During the evaluation process, Setrab discovered RamBase, a comprehensive and industry-specific Cloud ERP system designed with functionality perfect for automotive businesses. RamBase's demo showcased superior file management features, seamless document integration, and high-standard quality management capabilities, precisely meeting Setrab's requirements. The cloud-based nature of RamBase and its commitment to continual updates aligned perfectly with Setrab's vision for a future-proof solution.

More reading: How to incorporate your OEM's demand forecast into your production plan.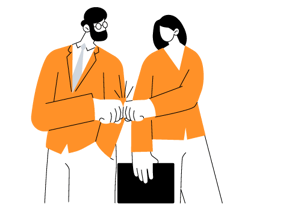 Choosing Ariser: A Trustworthy RamBase Partner with Automotive Expertise
Setrab recognized the value of having a trusted partner to guide them through the ERP implementation and ongoing support. Ariser, a RamBase partner with deep expertise in the automotive industry, understood Setrab's unique challenges and needs. Their knowledge of both the industry and the RamBase system made them an invaluable resource for Setrab's success.
"Collaboration with Ariser has provided us with a strong partnership. They consistently demonstrate their dedication by providing unwavering support, proactively addressing our needs, and adopting an attentive approach. With Ariser, we feel confident in our ability to continually look towards the future," Fredrik Serger, Board Director at Setrab.
Working closely with Setrab, Ariser leveraged their industry insights to customize RamBase's functionality to suit Setrab's specific requirements. From optimizing scheduling and delivery to meeting the demands of large OEM manufacturers, Ariser and RamBase provided the tailored solutions Setrab needed to streamline their operations and achieve maximum efficiency.
"At Ariser, we come from a background of working in the industry, so we understand firsthand how crucial the right systems and partnerships are for business growth. We're in this journey together. Our passionate consultants take immense pride in building strong partnerships, and we genuinely want this collaboration to thrive. We are here to support and cheer on our clients every step of the way towards their success," Mikael Wiklund, Business Area Manager, Ariser.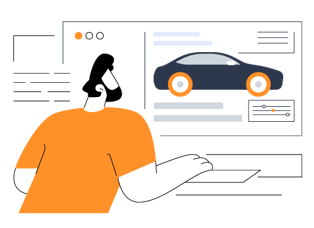 Industry-specific Functionality and Collective Innovation
Setrab found great value in RamBase's multi-tenant system setup, which is commonly found in Software as a Service (SaaS) platforms, allowing multiple independent users or tenants to share a common system infrastructure and resources. This shared platform fosters collaboration and innovation among businesses within the same industry, enabling them to actively shape the system's development and accelerate the implementation of industry-specific functionalities and improvements by collectively addressing shared needs and challenges.
"Through sharing the platform with other businesses in our industry, we have the incredible opportunity to actively shape the development of the system. This collaboration allows us to play a vital role in shaping our own industry's advancements and ensuring that our needs are met." Fredrik Serger, Board Director at Setrab.

Explore further: RamBase provides the necessary tools for staying ahead in the rapidly evolving world of technology.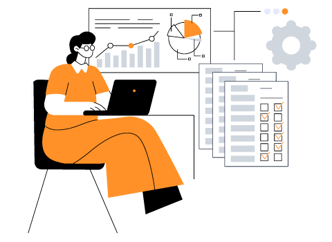 Building a Strong Foundation for Tomorrow
With RamBase and Ariser by their side, Setrab experienced a significant transformation in their operations. They gained real-time visibility into their processes, improved material and production planning, and met the automotive industry's stringent requirements. Setrab's ability to quickly deliver customized, high-quality solutions at a competitive cost further solidified their position as a trusted supplier to global automotive giants.
Setrab's journey with RamBase and Ariser exemplifies the power of industry-specific ERP solutions and strategic partnerships. Now poised for further growth, Setrab is ready to scale up their operations even more by launching their second plant in Poland, dedicated exclusively to catering to a premier American electric vehicle producer. By embracing innovation, leveraging the capabilities of RamBase, and benefiting from Ariser's automotive expertise, Setrab has achieved operational excellence, scalability, and customer satisfaction. Setrab continues to thrive in the automotive industry, confidently driving their business forward with the support of RamBase and Ariser.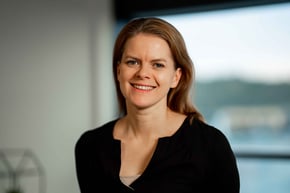 Elisabeth M. Aardal
Elisabeth M. Aardal is the Content Manager at RamBase. She's passionate about communicating complex technology in a format that is understandable and fun. ERP & RamBase is all about control of information, and she thrives on sharing customer stories that have achieved just that.