"Because our clients expect a high level of quality from our products, our service and the technology we develop, it's important that we have a system that supports that ethos – and RamBase does that from the very start", says General Manager at JST, Mike Bowen.
Being one of the largest global electronics connector manufacturers, JST supplies to a range of various markets; automotive, domestic appliances and medical industry who rely on them for quality products and to continuously innovate.
"As part of our customer relationship we're expected to develop and introduce new technology; we need to continuously innovate and develop new products to keep ourselves current in the market. They challenge us on a regular basis, which is part of the iterative process of what makes life exciting and challenging here at JST", says Bowen.

Mike Bowen, General Manager, JST.

Out with the old…
Until now, JST has been running an old ERP system that had become outdated and increasingly unreliable.
One of the main challenges with the old system was that of reporting; not being compatible with Microsoft products made reporting very difficult. And in addition to being increasingly slow, the system wasn't user friendly for JST's employees.
"We rely on the people we employ, and we needed a system that would be easy to use by our staff on a daily basis! In addition it started to become difficult to get support, which put the company at risk in case the system failed", says Julian Watts who's been in charge of the RamBase implementation.


Julian Watts, Financial Director, JST.
He emphasizes that with every modern organization it's crucial to have a good system for procurement to ensure that they can supply stock at the right time for their customers.
"It quickly became clear that we needed a system that would take us into the next century".



…And in with the new
Watts knew that he needed to find a Cloud ERP system that could cater to the three major parts of JSTs business; distribution, manufacturing and rental, and he quickly found that in spite of there being hundreds of systems on the market, RamBase was one of the few that could address all three. The fact that RamBase is an industry-fit solution for electronics manufacturing service (EMS) businesses suited JST well.
"The market is absolutely saturated with systems, and some of them are really good, but many seemed to fail on a number of aspects that were absolutely essential to us, but RamBase ticked all the boxes for us.".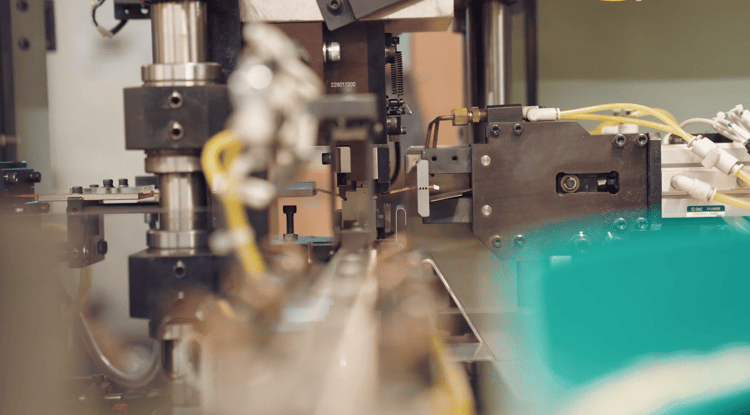 He stresses that since SMBs (small and medium-sized businesses) don't have an unlimited IT budget, RamBase's subscription service also suited them perfectly, making the system affordable going forward. And maybe most importantly, being a company that values giving the highest level of service to their own customers, JST views support as one of the most important features in an ERP provider.
"We felt confident that RamBase would provide a level of service in case we ever had any issues, and moving forward we hope that RamBase will help us to provide even better service to our own customers", Watts says and concludes:

"With RamBase, we're hoping for reliability; after running an old system for a while, we are looking forward to building and growing with something robust - a cloud based ERP system to take us forward into the 21st century".