Distributor of electrical and electronic connectors, JST UK Limited, has selected RamBase Cloud Enterprise Resource Planning (ERP) solution to support the company's continued growth and expansion.
Having relied on the same ERP solution for nearly 30 years, global electronics and electrical components business JST UK was determined to choose a supplier who gave them confidence that they could support the future growth requirements for their business.
Choosing industry best practices
JST UK wanted to retain the valued expertise of their workforce built over many years around their current working practices using MFG Pro and bespoke databases and spreadsheets. In moving to a modern system, JST UK will adapt to new ways of working and bring current best practices to the business whilst retaining the knowledge and experience of the workforce.
Following a thorough search for a new cloud-based ERP solution, JST UK comprehensively evaluated three potential systems to meet their requirements. RamBase is delighted to be the one chosen to provide the replacement solution.
JST UK has three facets to its growing business; import and distribution of electrical components, design and manufacturing – particularly of wire harnesses, and a tool rentals business hiring out hand tools and automated tooling. The new contract gives JST UK access to the full suite of RamBase modules; they will initially implement Finance, Sales (CRM&Quotes), Procurement, Manufacturing, Logistics & Warehousing (to include scanning on inbound/outbound) and Rental.
Why RamBase was the preferred supplier
Hearing their decision to select RamBase Cloud ERP as the successful bidder, RamBase was keen to understand what tipped the decision in their favour. Julian Watts, Head of Finance for JST UK and responsible for the implementation of the project, was able to share the basis on which they had chosen RamBase as their new supplier.
"Firstly, we needed to have confidence in the integrity and capability of the supplier; with RamBase, we were really encouraged throughout the process to work with a consistent team that demonstrated they understood our industry and requirements from the very first conversation we had with them. It was key to us to have continuity throughout the sales process, through the demonstration phase, the requirements definition and now into implementation, including the delivery partner Maximum Solution Consulting (MSC)."
Julian adds that the second reason was that RamBase demonstrated a good product fit for JST UK's industry as an Electronic Manufacturing Sevice (EMS) business. With RamBase, JST gets a system configured for best practices for the electrical/ electronics supply chain; therefore, the implementation time will also be minimized.
"Thirdly, of course, was the all-important price and total cost of ownership of RamBase ERP, established through a competitive procurement process," confirms Julian.
Get more insights into "How much does an ERP system for small and medium-sized businesses ACTUALLY cost?".
Tony Flannagan, RamBase UK Business Development Manager, was delighted with Julian's feedback.
"The RamBase approach is very much to engage with senior business decision-makers to develop a relationship which demonstrates our understanding of their business and a track record in delivering industry solutions. It is particularly pleasing that this was recognized as an important factor, right from the very first conversation we had with Julian and that trust built between us has been carried through the project scoping phase and into the implementation stage."
"Although RamBase has a strong presence in Scandinavia and in the electronics sector, JST is the UK's first customer installation for RamBase. We are therefore delighted to welcome JST UK as a new RamBase customer and look forward to working with them throughout a successful and rapid implementation," says Tony Flannagan.
About JST UK
JST UK is part of the Global JST Electronics Group, one of the world's largest electrical and electronic connector manufacturers.
JST is a full-service supplier specialising in designing, manufacturing and supplying electrical/electronic terminals and connectors and renting associated application tooling and machinery.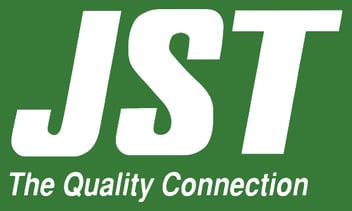 About RamBase Cloud ERP
RamBase is a cloud-based ERP solution that helps businesses within manufacturing and distribution gain control over their entire value chain, from sales to production to delivery.
Founded in 1992, RamBase is a Norwegian-developed Software-as-a-Service system that was born in the cloud and is delivered by certified partners with extensive industry knowledge.
RamBase is a complete business solution that provides full control by linking the value chain into one system that interacts, streamlines, and simplifies all your core processes. The system is equipped with a rich set of API and we encourage our partners and customers to develop intelligent industry solutions with our open building blocks.
Jakob Hatteland Computer AS owns, host and promote RamBase. We have sales professionals ready to help you with your digital transformation in Norway, Sweden, Denmark, UK and Poland.