Join us for a customer story featuring a dedicated team of professionals who share a passion for their work. We recently had the pleasure of visiting Westcontrol right before Christmas, a company that produces innovative electronic products. Despite the hustle and bustle of the holiday season, the Westcontrol team radiated positivity and enthusiasm, reflecting their everyday attitude.
We were there to catch their story, uncover the motivations that drive their people, and discover how they seamlessly integrate RamBase into their success story. With over 40,000 components at play, we invite you to join us and learn more about Westcontrol's incredible story.
Living Their Values
Westcontrol is located at Tau, a scenic area just outside Stavanger, on the west coast of Norway. Here they have built a thriving business that has become a cornerstone company in the area. It's remarkable that a significant number of their employees choose to commute from the city centre to this idyllic location to work.
Visiting Westcontrol for a day, we gained insight into their exceptional company culture, where employees thrive in their roles. Evidently, this work environment could be why many accept the long commute.
"Everything we do is based on our values: precision, innovation and courage", says Bente Aanestad Fjelde, Supply Chain Manager at Westcontrol.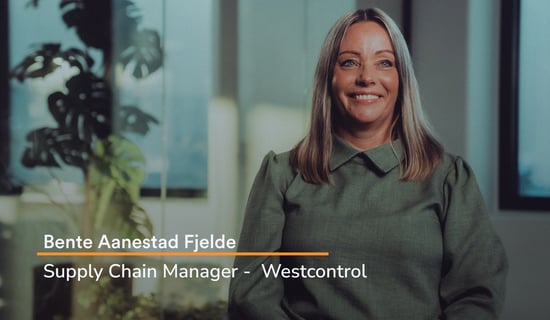 These values are not merely lip service but are integrated into Westcontrol's culture. In fact, the employees proudly wear their values on the back of their work clothes, serving as a daily reminder to themselves and each other to embody these principles in their work. There is a commitment to ensure that these values are not forgotten or placed in a drawer but are lived and breathed in the workplace.
Meaningful Products with Innovation
As we stepped onto the factory floor at Westcontrol, we were greeted by smiling faces amidst the high-tech production and assembly processes. The employees' pride in their work was palpable at every step of the production line.
We were astounded by the incredible products being created, including electric car chargers and robots designed to educate children who cannot attend regular school due to their health. It is clear that this company is making innovative products.
"We are constantly involved with design, development and production when bringing ideas to life. Everything from small, fun gadgets to products that really make a difference," says Bente Aanestad Fjelde.
One of the reasons for their success is their effective business systems, with RamBase playing a crucial role in ensuring everything runs smoothly. This has allowed them to have total control over their warehouse inventory, enabling them to offer their customers a wide variety of building blocks for their products.
"With more than 40.000 components registered, we totally depend on a solid system. Here is where RamBase plays its part," says Eirik Høie, IT-Manager and Systemresposible for ERP at Westcontrol.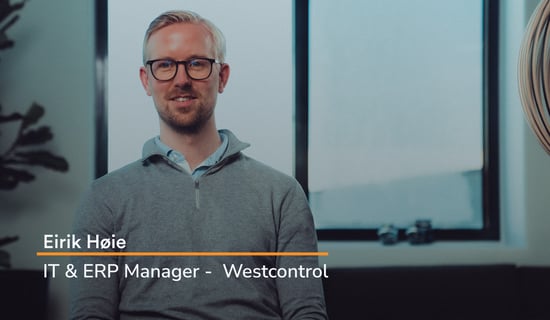 As a result of their expertise and dedication, Westcontrol has become a major player in the high-tech manufacturing industry, and they play a significant role in their customer's product development.
Driving Efficiency and Growth through Digitalization
"The difference in efficiency between our workdays before and after adopting RamBase is quite noticeable," says Bente Aanestad Fjelde.
In Bente's words, she appreciates the fact that RamBase has granted them complete control over their warehouse and eliminated the need for documentation and invoice paperwork. Thanks to RamBase, everything is streamlined. She adds:
"With RamBase, it takes me one minute to get the overview I need. Everything is connected."
Walking around, we can see RamBase on almost every screen in their offices and factory floor. One of their trainees proudly states that RamBase is the first thing he turns on when arriving in the morning and the last thing he shuts down before leaving. Everything he does is in RamBase.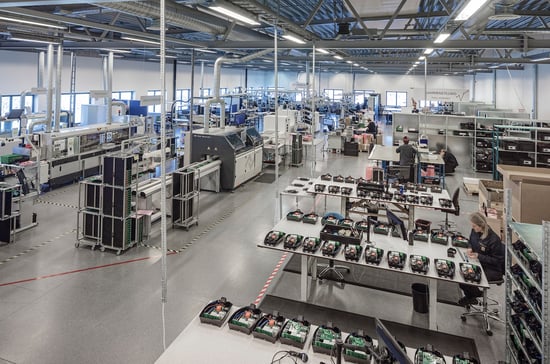 According to Eirik, Westcontrol has experienced impressive growth and has ambitious plans for further expansion. To support this growth, they have invested in RamBase, enabling them to manage their article register with its many components and ensure the production of high-quality products. RamBase also facilitates the digitization of their business, which aligns with Westcontrol's innovative culture and constant search for cutting-edge solutions.
"With the aid of RamBase, we were able to modernize and optimize our operations. It will continue to be an important part of our future success as we progress," says Eirik Høie.
Westcontrol is supported by RamBase partner BDO, an experienced team of industry experts that know what high-tech customers need from an ERP system.
Read our first story with Westcontrol and what they valued when they were choosing an ERP system.
Interested to learn more?

Message us, and one of our team members will be with you shortly. Learn how RamBase provides the tools you need to make smarter decisions, deliver on time, and maintain control throughout your entire business.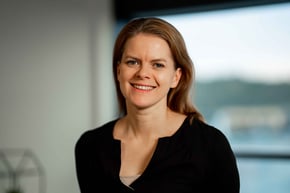 Elisabeth M. Aardal
Elisabeth M. Aardal is the Content Manager at RamBase. She's passionate about communicating complex technology in a format that is understandable and fun. ERP & RamBase is all about control of information, and she thrives on sharing customer stories that have achieved just that.