RamBase has intensified its presence in the UK market, with recent hires of additional ERP sales and pre-sales specialists to work solely with its channel partners in the UK.
From hi-tech manufacturing roots - to the cloud
It's been 30 years since Norwegian entrepreneurs the Hatteland Group identified a need in its own electronics business for an ERP solution tailored for their industry needs. They needed a system that was straightforward to implement and easy to maintain.
The solution? They invented RamBase, a Software-as-a-Service system born in the cloud and delivered by certified partners with extensive industry knowledge.
Since its inception in 1992, RamBase has experienced rapid growth in the Nordic countries due to its laser focus on supporting industries that rely on high-quality products, accurate documentation, and traceability.
Continuing with its investment in product development, RamBase is now a complete business solution platform, giving businesses full control across their supply chains to simplify core processes. Armed with a rich set of open APIs, RamBase interfaces easily to industry-specific equipment and machinery to deliver an end-to-end solution.
Following market expansion in Poland, RamBase entered the UK market in 2019 to meet the demand for a cost-effective, future-proof, all-in-one solution that can be implemented in weeks, not months — and offering a flexible pricing model via a subscription service (SaaS Model).
From the initial market planning activity to identify UK target markets and prospective partners, we now fast forward to 2022, and despite a global pandemic, RamBase has not looked back!
Expanding the RamBase UK team
Over the last two years, RamBase has invested heavily in the UK, creating market awareness and connecting with key vertical supply chains from hi-tech and electronics to industrial equipment suppliers and engineering companies.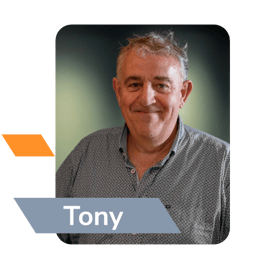 Starting with the hire of Tony Flannagan, an experienced and well-respected figure in ERP circles, RamBase has built a local community to reflect its commitment to the UK market, including recruiting employees and partners that reside in the UK.
Among them is Sales Manager Nick Jackson, who joined RamBase, bringing almost 20 years of valuable ERP experience and industry expertise, particularly in Automotive, FMCG, medical devices, pharmaceutical and lean manufacturing. Nick reflects on his first year at RamBase: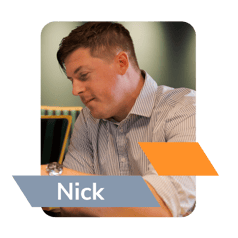 "RamBase adds colour to what has become a stale industry. It is disrupting the status quo; in the time I have been here, RamBase has transitioned from being an easily dismissed newcomer into a genuine competitive concern for the traditional ERP companies."
Alongside Nick, and bringing 30 years of sales experience - 13 years in ERP solutions specifically - RamBase is also pleased to welcome Tim Cowley to the UK team to extend its sales capability. Tim brings extensive experience in Manufacturing & Distribution, Oil & Gas, Electronics & Precision Engineering, and Aerospace & Defence.
"RamBase has a great story – I like the history of the Hatteland family investment and the innovation they bring to solve challenges in "real life" business environments. In joining RamBase UK near the beginning of the story, I also relish the opportunity to build something in the UK that makes a difference" says Tim.
Complementing the UK sales team at our UK Office most recently is Pre-Sales Consultant Bal Galsinh. Bal has over ten years of experience within Accounts Software and ERP, in roles including Support Technician, Onsite Consultant and Project Manager.
"I have received a warm welcome from the RamBase Community and am looking forward to learning more about Nordic culture."
RamBase Partners
RamBase has also lost no time bringing new partners on board – from large multinational IT services companies to smaller ERP services specialists, all contributing value to the RamBase ecosystem. We look forward to a long and fruitful partnership with them.
Cloud ERP | RamBase Partners | UK, Poland, Sweden, Norway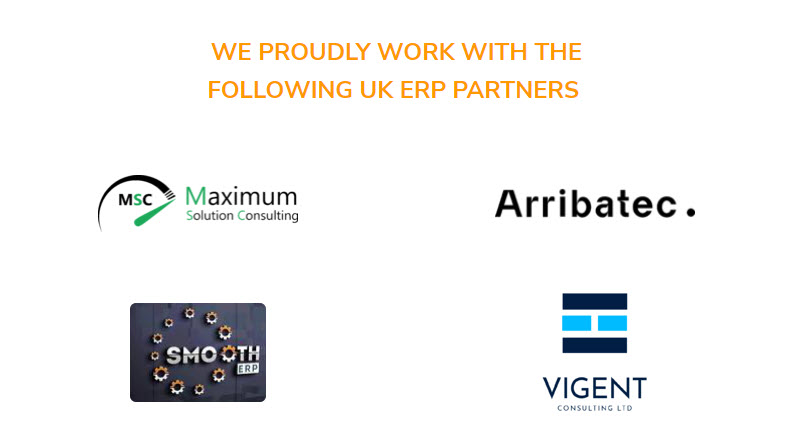 RamBase Customers
RamBase is also delighted to welcome its first UK customer, JST Electronics. Working with implementation partner MSC for JST's distribution, manufacturing and rental businesses, JST are confident that RamBase provides them with a robust and adaptable system for the 21st Century.
Read More: JST selects RamBase to transform and future-proof operations
RamBase UK Events
As business activity returns to more of a pre-2020 norm, RamBase is delighted that in-person industry events are once again back on the agenda.
Look out for RamBase at UK events over the coming months and an opportunity to meet the RamBase team, including at Smart Factory Expo in November.
Want to learn more about RamBase?