In the past decade, the tech world has been flooded with a myriad of acronyms and jargon, making it challenging to navigate the software landscape. From ASP and remote hosting to the explosion of cloud-related abbreviations like SaaS, PaaS, IaaS, and private cloud, it's easy to feel overwhelmed. But do you really need to become a master of all these terms? In this article, we'll break down the essentials of selecting professional software for your business, using straightforward examples to demystify the process and emphasizing the often-overlooked aspect of standardization.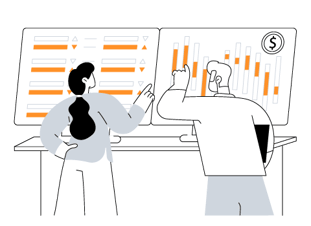 Understanding Your Software Options
Let's start with the most basic term: "The Cloud." Some argue that "there is no cloud; it's just someone else's computer." While it's more complex than that, utilizing business software doesn't have to be overly complicated.
The first step is determining whether you need to manage servers for your software. If the answer is "yes," the next question is where these servers should be hosted.
Do you have your own server room, reminiscent of the past, or can you access a private cloud environment provided by an external source? This private cloud can be tailored to your specific requirements. Alternatively, you can opt for a subscription service from public cloud providers, where you or a trusted IT company set up the necessary infrastructure for your chosen software.
The more you handle on your own, the greater your responsibility for design, availability, and security. The same applies to the cost of the software itself. If it necessitates provisioning servers, you'll incur separate charges. If server management is included, the cost will be bundled into the software's price.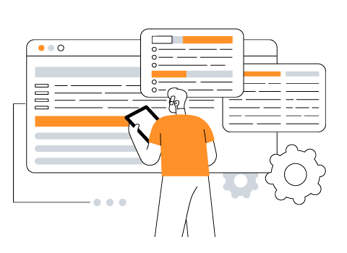 Software as a Service (SaaS)
At the opposite end of the software spectrum, you'll find Software as a Service (SaaS). The concept is simple: forget the hassle of purchasing, installing, and maintaining software; let the vendor take care of it all. This is typically hosted in the public cloud or the vendor's private cloud. However, in theory, you could have SaaS running on an old office PC as long as you have a vendor willing to manage it, handle backups, updates, and upgrades.
For extensive system implementations like enterprise ERP systems, vendors often package and maintain your cloud setup, presenting it as SaaS. But for most other cases, SaaS boils down to centrally managed software provided by the system vendor.
Multi-Tenancy vs. Single-Tenancy
Now, let's delve into the multi-tenancy vs. single-tenancy debate. You've decided on "the cloud" and a "SaaS" solution, but you're faced with another decision: should you opt for a single-tenant or multi-tenant solution?
Think of it like renting an apartment. Would you prefer to live in a large apartment building or a unique standalone house? Multi-tenancy is akin to living in a large apartment building.
Many aspects are centrally managed: the building's façade, heating, power, elevator, and parking garage. The advantage is that everything is taken care of, and it might be cost-effective due to economies of scale.
However, you have limited control. The building's layout, exterior, and even the central heating system are beyond your influence. If something changes, it affects everyone. Conversely, single-tenancy solutions offer more customization but come with added responsibilities.
What kind of delivery model works for you? Click here to find out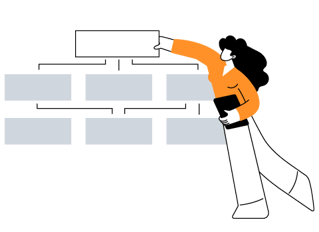 Process Standardization's Role
Finally, let's address the often-overlooked facet of business software: process standardization. While some SaaS offerings lack extensive configuration options for custom processes, you can still adapt the software to your needs.
The true benefits of SaaS emerge in complex scenarios where standardized processes are vital for business success. To maximize your software investment, consider utilizing the built-in processes as extensively as possible.
How many of your unique processes genuinely provide a competitive edge? Not many. Most are the result of historical practices, errors, and software limitations, likely outdated.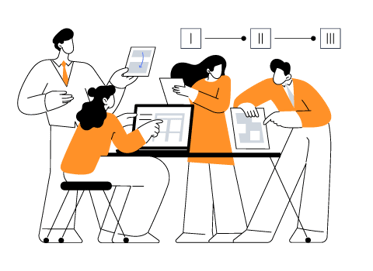 Vendor Collaboration and Challenges
Aligning with vendor-proposed processes yields more benefits from your software investment than clinging to outdated practices. However, achieving this requires strong management involvement and process owners.
Much like the standardized apartment analogy, embracing change can lead to upgrades and improvements in your business processes, ensuring you stay relevant and efficient.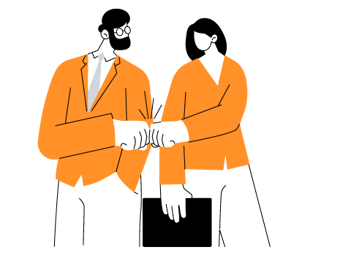 The Advantages of Standardization
When you standardize your processes, you tap into central improvements, enabling you to leverage new functionalities that build on these standardized processes. This is where multi-tenancy SaaS shines, especially in industries and situations where it's a viable option. As the software evolves in tandem with your needs, your initial investment gains value over time.
In conclusion, the discussions surrounding cloud and SaaS often focus on technology and cost models, but the true essence lies in processes and standardization. Choosing the right software for your business can yield substantial and continuous benefits. Embrace the right solution and stay prepared for the ever-changing future!
Read more: The 10 signs your business needs a modern ERP system



About the author:

Odd Magne Vea is the CSO in RamBase Cloud ERP. He wants to challenge the perception of ERP as hard and time-consuming. As a self-proclaimed ERP-nerd, he loves when a customer really understands the potential an industry-fit system can unlock for growth, quality and control.

Click here to read the original article posted as a contribution for the SaaS Awards 2023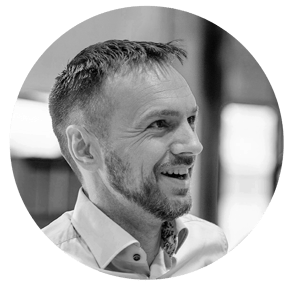 Odd Magne Vea
Odd Magne Vea is the CSO in RamBase Cloud ERP. He wants to challenge the perception of ERP as hard and time-consuming. As a self-proclaimed ERP-nerd, he loves when a customer really understands the potential an industry-fit system can unlock for growth, quality and control.