In contrast to a startup, a scaleup has moved past the initial "birth" of the company and now has a better understanding of its strength and weaknesses. Scaling up requires capital investment, so securing funding to support your growth plans is essential. Learn how RamBase Cloud ERP is the perfect system for scaleups looking for success and achieving sustainable growth.
BENEFITS FOR SCALEUPS
Scaling up a business is an exciting but challenging phase, and investing in an ERP system to enable better decision-making is crucial.

Streamline operations
A scaleup needs to have a robust operational framework in place to handle increased demand. Optimize your quote to cash process to ensure that you can deliver your products and services efficiently and effectively.

Funding Compliance
Increase your chances of securing funding to support your growth plans by demonstrating control, maturity and compliance in one system with streamlined processes and up-to-date, reliable financial data.

Scalable platform
Besides delivering all the core functionality you need to run your business, you'll also have an ERP platform to accommodate your business for growth. Improve and scale in your own time and the integration possibilities are nearly endless.
Customer story
GRIFF Aviation takes flight
Read why scale-up company Griff Aviation choose to go with RamBase Cloud ERP as they gear for takeoff:
"We were looking for a system that was suitable for our business and that was flexible and could help us manage our critical business functions and support further growth."
Leif Johan Holand, CEO of Griff Aviation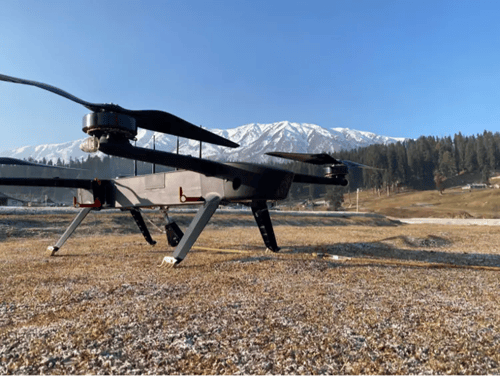 Get familiar with

CLOUD ERP
All Devices
ERP System
Digital Platform
Community
One version
Security
Imagine having full access to your business systems from anywhere, anytime, and on any device - without any hassle! With RamBase Cloud ERP, you can easily do just that.
RamBase is an intuitive and responsive platform that automatically adjusts to your preferred device, allowing you to seamlessly access your business systems on the go.
Say goodbye to the limitations of working from a single device and embrace the freedom of having your entire business at your fingertips, no matter where you go.
Learn more about our mobile solution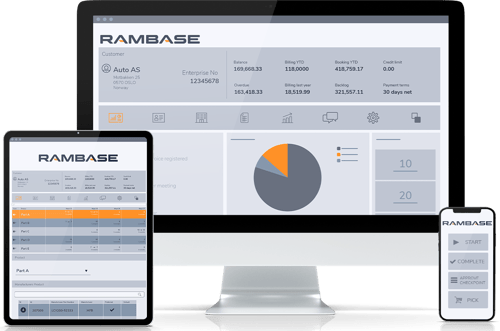 RamBase Cloud ERP is the ultimate solution for running a successful and efficient business. It covers all the essential areas that you need to manage your operations seamlessly and smoothly.
With RamBase Cloud ERP, you get the right information to the right person at the right time, ensuring that everyone is on the same page and making informed decisions. Take advantage of our comprehensive suite of modules and streamline your operations like never before. Experience the power of RamBase and take your business to the next level!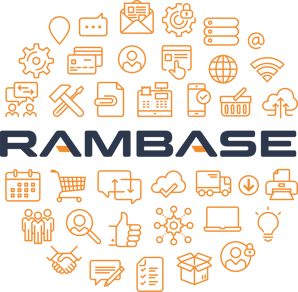 Our open API application empowers you to create the necessary add-ons to expand the RamBase system and make it fit your needs.
RamBase offers a flexible ERP platform that can be scaled according to your business requirements. With a comprehensive suite of tools for digital transformation, you can stay ahead of your competitors.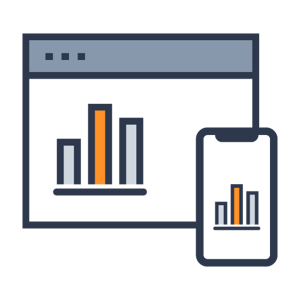 To continuously improve, there is no better inspiration and knowledge provider than our customers.
We believe sharing knowledge and expertise is essential in helping our customers achieve their goals. Our customers are a vital part of our community, and their success, feedback and insights are essential in shaping our products and services.
Read more about our support resources here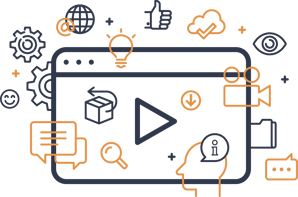 With RamBase, you won't need to worry about costly version updates in the future since there is only one version that all users have access to.
New features and functionalities are released regularly, meaning you won't need to wait to have access to the best system available. This approach reduces the risk of technical debt and allows you to focus on growing your business rather than managing system updates.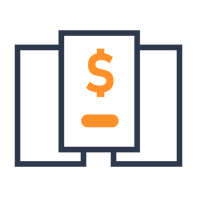 As digitalization continues to expand, businesses are increasingly exposed to security vulnerabilities and risks.
We understand the importance of securing your data and take this responsibility seriously at RamBase. We have implemented policies, processes, tools, and most importantly, a security-focused mindset to safeguard your system. With RamBase, you can trust that your data is protected and secure.
Learn more about our security culture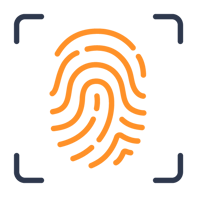 Contact us
We're here to help and answer any questions you might have. Fill in the form and we will get back to you shortly.