ERP Procurement module
An integral part of the RamBase Cloud ERP platform
The RamBase Cloud ERP Procurement Module has streamlined and automated processes that ensure all needs are met and handled together. Whether your purchase need derives from a sales order, customer forecast, internal or external production work order or simply to assure the correct minimum stock quantity level, the RamBase procurement module will give you the control you need.
Manage your supplier relationship in a user-friendly interface with all the necessary information and purchase history saved. Improve cost savings by introducing configurable spend management rules to ensure that purchases are compliant with your procurement policy.
Run Procurement Processes Faster

Supplier Management
Build a strong and long-term relationship with your suppliers for a more streamlined and effective supply chain for your organization.

Purchasing
Automate the process of acquiring goods and services, and be more agile with purchase orders generated from approved requisitions.

Contract Management
Improve contract visibility and reduce time spent searching for contracts, with all your contracts stored in one place and get notified when they expire.
Key Capabilities:
Supplier relationship management (SRM).
Automated generation of purchasing needs from different departments.
Quoting against suppliers to get the best prices available.
Purchasing on order or 'bulk' level.


Backlog management with change management capabilities.
Extend your supplier offering with access to a customized Supplier Portal.
Advanced claiming functionality against suppliers.
Delivery Performance Statistics, for examining if deliveries have been done early, on time or late.
CUSTOMER EXPERIENCE
VVS Prefab on why RamBase:
"

The flow from procurement to the warehouse, from production drawings to product delivery has become seamless.

"
Per Kverneland
Managing Director of VVS Prefab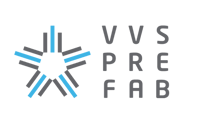 Read More
Covering all your core processes
The Procurement Module is only one part of an ERP system that covers all the key processes you need to handle your business. RamBase Cloud ERP covers the whole quote-to-cash process with integrated modules for finance, sale, production, CRM and quality.
Don't settle for multiple systems not communicating with each other, with RamBase you get all the core processes you need in one system and the tools to integrate with other niche systems.
Sales and Operation Planning Tool
Accurately calculate what to purchase
With forecasts from your customers, you know what to produce and can easily calculate your purchasing needs. Minimize the cost of holding stock while ensuring customer demand with the Sales and Operation Planning Tool in RamBase.
Sharing System Insights
Tell The Reader More
RamBase Learn is our YouTube Channel filled with demos and learning tips for using RamBase to its full extent. Check out some videos related to the procurement module.
Contact us
We're here to help and answer any questions you might have. Fill in the form and we will get back to you shortly.