Who could have predicted the extraordinary effect that Covid-19 would have on our way of life - such a catalyst for change in the workplace, requiring a radical reinvention of everyday ways of working, for businesses to even survive?
The global pandemic has highlighted a greater awareness of how important technology is as an enabler of rapid change and business continuity. Across all industries, 2020 was a year of unimaginable transformation, with innovation and agility being vital to maintain business continuity. Business leaders have had to innovate quickly just to survive and technology has played a huge part in enabling businesses to continue trading.
Flexibility in a time of crisis
However, for many businesses, the pandemic has revealed a lack of effective 'disaster planning' with "workarounds" being scrambled together quickly in order to allow businesses to stay open and support customers, whilst also protecting the health and safety of employees

Many companies found workable cloud solutions for specific functions, for example, creating remote customer contact centers, implementing virtual meetings, or providing cloud-based team collaboration systems that helped businesses remain productive, while their employees worked from their own homes.

These new ways of working have created greater awareness of cloud-based systems and how important they can be in providing the flexibility that a business needs to survive in times of crisis.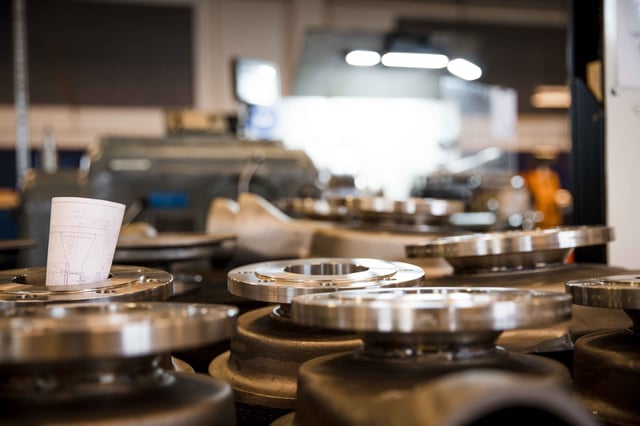 The old way of working is put to the test
However, when it comes to business continuity – as opposed to mere business survival - companies with legacy, disparate systems will have experienced many challenges as they tried to adapt to new operational models; process inefficiencies, limited access to information and poor data quality are just some of the issues commonly experienced. And when the core business capability is dependent on an individual's "know-how", maintaining business-critical operations becomes an even greater challenge.
Some businesses would have planned for a business interruption – but more likely in anticipation of loss of a critical business function due to a more "conventional" peril such as fire, flood or explosion. Even so, these organizations would be more likely to recognize the vital role that cloud technology could play in enabling business continuity.
In talking with small- and medium size business owners over many years, it often becomes clear that even for critical operations, there is an over reliance on using spreadsheets, hand-crafted processes and vital information known only by key employees. During times of "working from home" and "social distancing", this approach, which is often also reliant on 'ad-hoc' in-person communication, has been further hampered and is no longer a feasible way to fill in the gaps.


Ensure business continuity
Some businesses have already made the transition to an Enterprise Resource Planning (ERP) System and these organizations have been better equipped to steer their businesses and adapt through the recent upheaval. The 'accessible anywhere' functionality of Cloud ERP is proving to be a vital asset in the quest for business continuity.

As a consequence, there is now a fast-growing interest in Cloud ERP because it extends the ability of the business to function effectively from beyond the four walls of a traditional bricks and mortar operation. Rather than relying on the "if it ain't broke, don't fix it" approach, business owners are now understanding that Cloud ERP is something they must do, no matter what, to ensure business continuity and arm their business to survive the unexpected…. rather than wishing "if only.."
Key business challenges
In a recent survey of senior managers/ owners in over 40 Subsea manufacturers and distributors, RamBase UK asked businesses to rank the key business challenges impacting their ability to operate effectively within Subsea industry supply chains, during the quickly evolving and sometimes chaotic backdrop of 2020. In addition to managing the usual trials and tribulations of complex supply chains, such as product traceability and industry regulation, the need to implement new Covid-secure processes and handle frequent supply chain disruptions, has brought a new dimension to the industry's challenges.
These key issues were considered in the survey by Manufacturers and Distributors operating within the Subsea industry supply chain:
Enabling efficient business operations with a distributed team
Accessing real time reliable data to make rapid, better informed decisions
Managing supply chain disruptions
Ensuring safe working environment for on-premise operations
Business agility and enabling rapid change
In-depth article series
Over the next few weeks, RamBase UK will take an in-depth look at each of these challenges and consider their impacts on the industry to understand how savvy businesses are adapting and turning to cloud-based technology solutions to enable business continuity.
Through real life examples and case studies, RamBase will review businesses who are dealing with the practicalities of remote working on their teams and using real-time data to support better decision making. They will explore the effect of inaccurate forecasting, including examples from suppliers within the Oil & Gas supply chain that are better equipped to manage new product instructions and effective pricing strategies within a disrupted supply chain.
The articles will reflect on how some businesses have implemented integrated shop floor technology to reduce the need for the movement of people and face to face interactions, using devices on the shop floor – a valuable tactic in maintaining a more secure working environment for shop floor workers.
And finally, RamBase UK will come full circle to consider how the right technology platform can support evolving industry business models as all parts of the supply chain work out how to move from a product supply model, to a services and equipment rentalmodel - ie from CAPEX to OPEX; in short, how the right technology platform not only delivers a sustainable platform for business continuity but is also an enabler for change and business growth.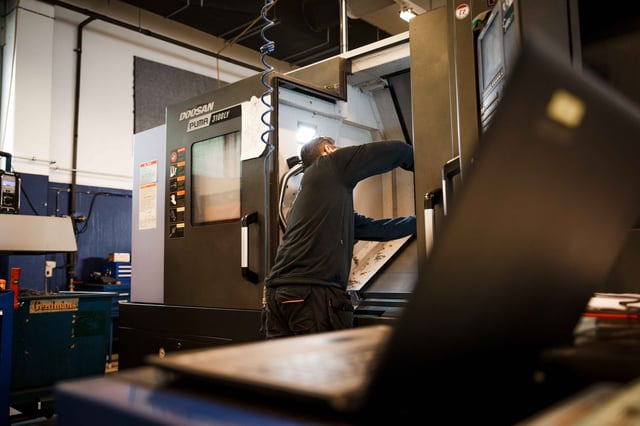 RamBase Cloud ERP
RamBase Cloud ERP is an Enterprise Resource Planning (ERP) system that manages core business functions including Finance, Sales & Distribution, Manufacturing, Rental and Service as one complete, fully integrated system to streamline processes and information across the entire organization.
As a Software as a Service (SaaS) cloud platform, it integrates with existing systems, web sites, machines, and units as required, to deliver the right information, to the right person, at the right time, anywhere.
Unlike other ERP systems, RamBase has pre-configured "out of the box" industry specific functionality to enable best practice business processes, with minimal external consulting costs. RamBase is easy to use and ensures cost effective, rapid implementation in weeks not months, delivering faster time to value.
To find out more, explore www.rambase.com or contact us for a free, no obligation demo.