We are happy to welcome BDO to our partner network. With RamBase in its portfolio, BDO aims to bring more value to their existing customers, expand to new markets and attract new segments.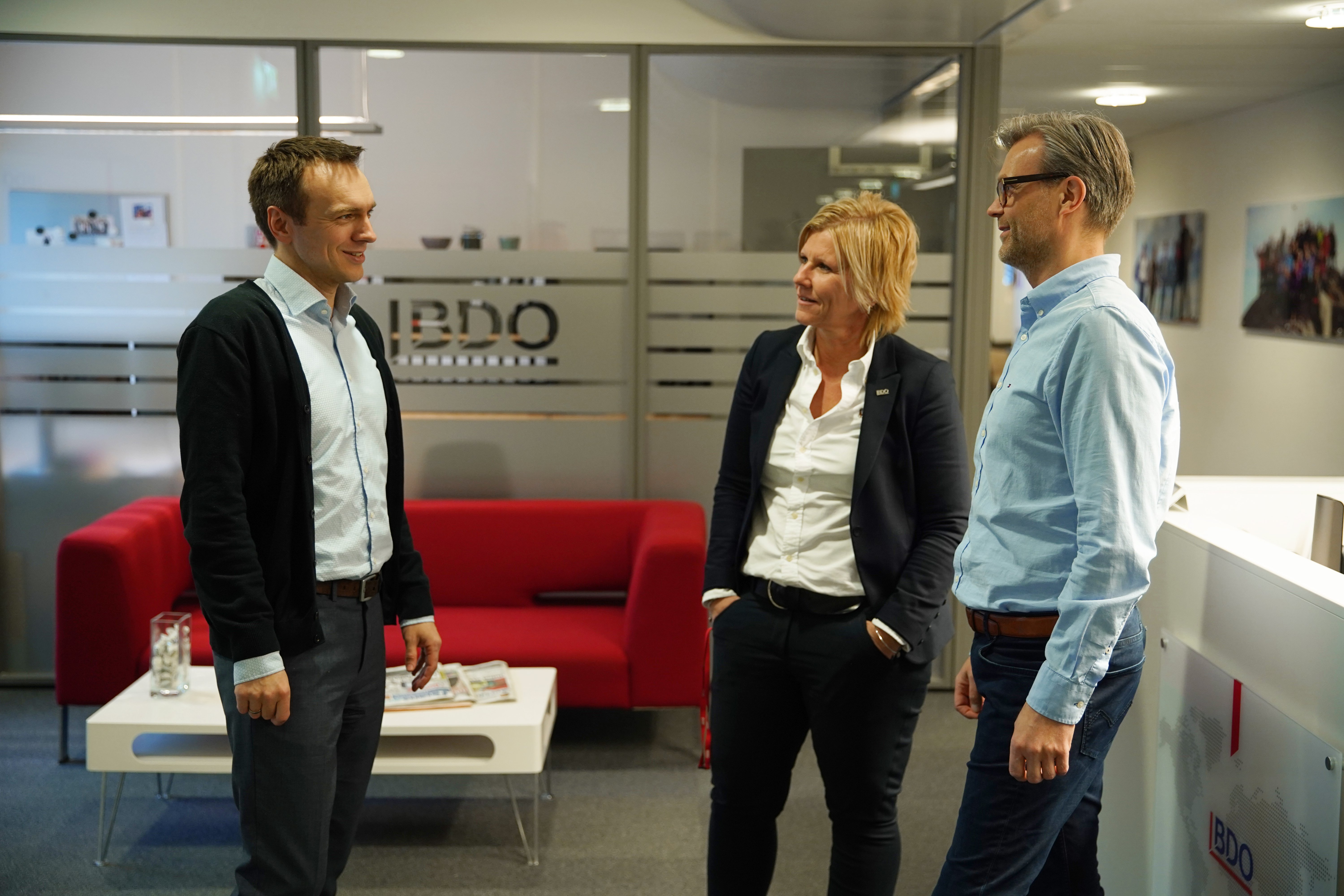 "This is very exciting news. Our partner network is our face to the outside, so it is important for us to have partners with experience and expertise. BDO has done well in recent years and is a perfect fit for us. We are really looking forward to working with them", RamBase sales director Odd Magne Vea says.
According to Anne Merete Vorpenes, partner and regional accounting manager of BDO, being a RamBase partner will let them approach a new segment of customers in the future.
"We haven't had an optimal solution for the production and logistics industry before now. With RamBase we can reach out to bigger and more advanced companies. We have the knowledge we need about the industries, but we haven't had a system with the right features for the companies in those industries. RamBase will without a doubt help us with that", Vorpenes says.
Adding more value
Norwegian ERP Partner BDO is considered a top international accounting and auditing agency. With a forward-thinking strategy, they aim to take a step further towards a market with big potential, ERP architect in BDO Anders Øglænd explains.
"To have a system that covers every business process will have great value for companies working with advanced production, logistics, distribution, and wholesale. They shouldn't have to switch between different systems to have control", Øglænd says.
Want to learn more about the RamBase Partner Network? Click here.
"With RamBase, we can offer a complete package. Not just a system, not just accounting, not just consulting, but the whole package."

Anders Øglænd, ERP architect in BDO

"Everything suggests that investment in cloud technology will rise. With RamBase Cloud ERP, we can offer them a complete package. Not just a system, not just accounting, not just consulting, but the whole package. It's the total value it gives our customers that's important to us", he adds.
Odd Magne Vea also highlights the important combination of in-house expertise and being able to provide a tailored solution for businesses in complex industries.
BDO has the right tools to showcase that they can strengthen these companies. How? By becoming more digital, gaining more control, being more effective and staying connected across different departments.
"BDO have managed to expand their service offering to also include system and integration services. Their competence in accounting and auditing is very valuable. The depth of their expertise is a good precondition for a successful ERP project. With BDO on board we see that we cover a larger part of the Norwegian market and that we can approach a wider range of companies than before", Vea says.