These are uncertain times.
Increasing inflation and interest rates, broken supply chains, the US dollar surpassing the Euro, and a war in Europe completely change the risk profile of doing international business. Add to that a climate crisis, increasing global competition and a fragile political situation in the USA.
I guess you will expect that I will now use these challenges to argue why more companies and resellers should embrace RamBase. Looking at my job title, you will know that it is my job to find all possible reasons to argue why using RamBase is a clever move.
However, that is not my agenda today.
Instead, I will discuss how the changes underway will affect the demand for new ERP systems and what I believe resellers should do to become successful in a constantly moving and uncertain world. The trends affect all of us in the ERP industry. If you choose to become successful with RamBase, then I will, of course, be happy to take your call.
From on-premises to the cloud
The changes in the delivery format of information technology from on-premises to cloud and from pre-paid perpetual licenses to recurring subscriptions have been underway for almost twenty years. You would think that most companies would have made the transition by now.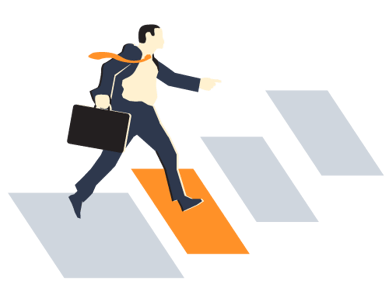 However, that is not the case.
The transition is just about to gain momentum for ERP systems in the mid-market.
Why this delay?
Most companies in this segment have customised solutions that serve their specific needs, and none of the incumbent vendors has a cloud-based SaaS solution to which they can easily migrate.
Yes, you may read that again.
Suppose you have a customised application running on an in-house server. In that case, you can outsource the operation, but the cost of maintenance and upgrades resides with you. Moving to a multi-tenant cloud-based solution, the delivery format most customers prefer for the future, is like starting from scratch. There is no simple way to make the transition, no matter which vendor you choose.
So, why don't mid-market companies stay with the on-premises format? Why go through all the hassle of replacing an ERP system and take the SaaS route?
The primary reason: To get rid of IT operations.
IT operations are a non-core competence for most mid-market companies. Moving to the cloud means they no longer need to worry about availability, performance, scalability, security, maintenance, and upgrades.
The second reason: Getting IT expenses off the balance sheet.
Subscriptions (for applications and IT capacity) are generally cancellable and can be treated as OPEX. The cloud delivery format, combined with multi-tenant software architectures, translates into an economy of scale operations for the vendors that drive down the prices in the competitive environment of the ERP industry. Moving to the cloud is more cost-effective than staying with the proprietary on-premises or outsourced solutions.
The third reason: The need for new and more functionality, aka digital transformation.
Investments in new internal and external processes improve productivity and operational efficiency. The motivation for the changes can be caused by the need to increase capacity or reduce cost. The remedy is the same and will always include a substantial information technology element. Cloud-based solutions can best meet such requirements. Not because they are technically more advanced but because this is where most innovation occurs. Ninety-nine per cent of R&D investments in the software industry goes to products delivered as services from the cloud. The market for business support applications is exploding, and most products are offered exclusively as SaaS. Companies that want to improve competitiveness and profitability are embracing the SaaS format.
Regarding systems integration, which in a best-of-breed world is a fundamental requirement, the SaaS solutions are much better prepared. They typically have better APIs (application program interfaces), and the vendors are more geared towards supporting third-party product integration.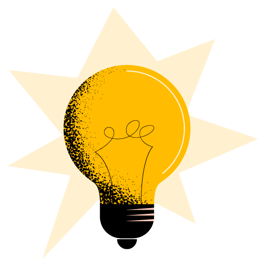 The new solution format
There was a good reason why mid-market companies in the past embraced the idea of customising ERP systems. They have different needs that any standard system could not meet.
Companies still have different needs, but several changes have occurred that now offer better solution formats than proprietary customisation.
The range of industry-specific ERP solutions has grown. This means that more industry-specific requirements are now included in the standard applications. ERP systems available today offer much better fit-for-purpose than was the case ten years ago.
That hasn't obsoleted the need for customer-specific menus, data fields, calculations, and functionality. These can be met by adding 3rd party applications pre-integrated through open and well-documented APIs, through customer-specific applications integrated the same way, by citizen development or by using the customisation tools offered by the ERP vendor. The net result is a solution that consists of more standard components and only little proprietary software for which the customer must carry the entire maintenance burden.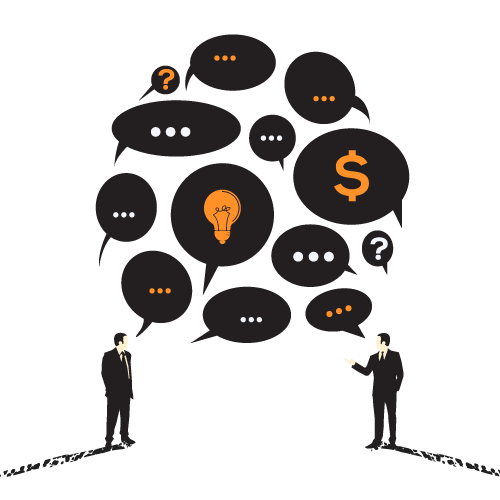 The implications for ERP-resellers
This lengthy introduction brings me to the article's subject: What does that all mean for the ERP-reseller channel?
Historically, ERP resellers have each carried just one core product. Vendors prefer loyal resellers, but the raison d'être in the ERP industry was never to please the vendor. Instead, it was caused by the complexity of the products and the substantial value-add opportunity. The learning curve for mastering an ERP system is long and steep, which means that taking on a second core system represents a significant investment. Would investing the same amount in promoting the current offering not bring a faster ROI? The answer to that question was always a yes.
What has changed today is that the reseller faces a different choice. Taking on a cloud-based offering is no longer an option. The era of the on-premises customised solution is slowly coming to an end. If you do not embrace and offer a Cloud ERP solution, your market will eventually dry up. To tap into the increasing demand, you must provide a cloud-based SaaS solution. The effort of adopting such a solution from your current vendor or one from a new vendor is the same. An investment in the learning curve must be made.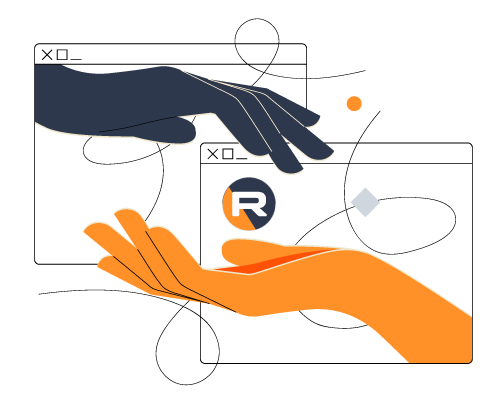 New solution formats
However, ERP resellers not only need to choose and learn a new product, but they also need to adapt to the new solution format and changes in customer expectations.
The new solution format is called best-of-breed. It consists of several standard applications tied together. Systems integration, therefore, becomes a core competence an ERP reseller must offer.
As most customers have been through several ERP implementations, they have learned to avoid customisations involving bespoke development, and they have come to cherish consultants with domain expertise.
Customers will prefer ERP resellers with product knowledge and domain expertise because that combination will add the most value and shorten the implementation time.
In the future, ERP resellers must be industry-focused and offer a portfolio of solutions addressing the specific needs of their customers. Gone are the days of the broad line provider delivering according to the customer's specifications. The "tell me what you want, and we'll program it" format is no longer in demand.
Customers want you to guide them and teach them best practices. They expect you to help them use the software most effectively and avoid the trap of heavy customisation. They still want a solution that matches their business needs but are open to and expect your recommendations.
Summing up, customers expect ERP resellers to be product AND domain experts. They expect that you understand their industry and master the domain terminology. They expect you to use your experience working with similar projects to quickly comprehend their specific needs and challenges. And finally, they expect you to compile these information elements into solution proposals that add value.
The term Value Added Reseller has a new meaning. The added value is the capacity, productivity, and quality improvement the ERP solution enables. It's the value to the customer rather than the value to the vendor.
About RamBase
RamBase Cloud ERP is targeted at small and medium businesses (SMBs) with a need for meticulous tracking, documentation, and verification. For such companies, we are the perfect fit. To deliver the final solution, which may entail using other software products than RamBase, we are looking for more Value-Added Resellers that can bridge the gap.
Understanding that familiarity with the software to the extent that you can guide your customers only comes from implementing and using it; we offer to undertake the first projects with you and to stand by until you are fully proficient. Learn more about becoming a RamBase Partner.
We also understand that winning new customers in this highly competitive market may not be easy when you cannot show off a solid installed base of successful implementations. The good news is, in this respect, most resellers in the ERP industry do not have any competitive advantage. The significant shift in the mid-market from on-premises to SaaS is just about to begin, and although the incumbents try to make it look like an easy migration, it is not. The playing field for newcomers such as RamBase has never been more even. ERP resellers should carefully consider if, at the moment, the appearance of greener grass in the neighbour's garden is a reality and not the usual illusion.
Drop me a message or give me a call if you want to know more.



About the author:

Odd Magne Vea is the CSO in RamBase Cloud ERP. He wants to challenge the perception of ERP as hard and time-consuming. As a self-proclaimed ERP-nerd, he loves when a customer really understands the potential an industry-fit system can unlock for growth, quality and control.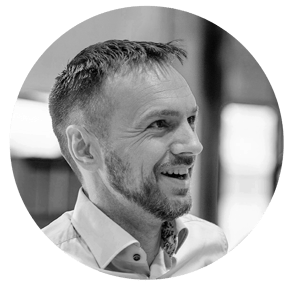 Odd Magne Vea
Odd Magne Vea is the CSO in RamBase Cloud ERP. He wants to challenge the perception of ERP as hard and time-consuming. As a self-proclaimed ERP-nerd, he loves when a customer really understands the potential an industry-fit system can unlock for growth, quality and control.