Lifting company Kolos went live with RamBase Cloud ERP just three months after signing with partner BDO in October 2021. The short timeframe is mainly due to an open-minded customer going for industry-proven standard processes and a motivated support team.
Ready for the cloud
Kolos Lifting & Inspection AS is a rental and service company with 80 employees located on the west coast of Norway in Stavanger. Operating with domestic and international industries, Kolos's has a wide range of services and offers professional expertise in material handling, lifting operations, and lifting equipment.
RamBase partner BDO is ready to support Kolos as they start to use the system in their daily operation.
"Kolos is an incredibly exciting customer that we are proud to have on board, and we look forward to supporting them further on their RamBase journey", says Silje Eirin Aakre Slettebø, ERP Consultant at BDO.
Kolos moves away from Citrix with an old Dynamics AX 2009 installation – and into the cloud with RamBase. This long-awaited step will give Kolos improved application support for all their core processes. Leading the implementation project with Kolos is team leader Sverre Tveit from RamBase.
"Kolos goes for the full package in RamBase and will gain complete transparency with all processes working together in one system," says Tveit.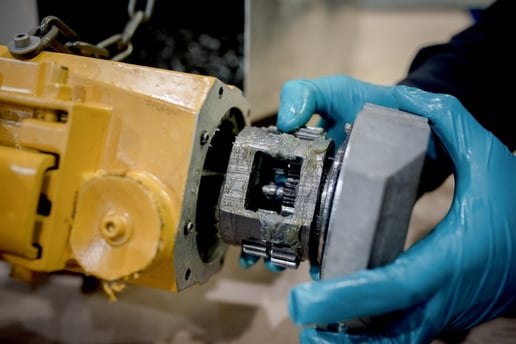 Supporting numerous services
Kolos is versatile in their service offering, providing engineering and production to inspection and certification. They also have a large rental park consisting of winches, hoists, and other lifting equipment.
"The Rental- and Service-modules were important for Kolos when choosing the right ERP-system since they are more than just a production company. It's always exciting to work with a customer that will take these modules in use," says Tveit.
Quality driven industries
In addition to serving the oil and gas industry, Kolos works with the energy sector, aquaculture businesses, and fisheries. These industries have strict safety- and quality requirements for documentation and production, which is a perfect fit with the quality control functionality in RamBase.
"Kolos brings to the project an honest, positive, and attentiveness that is a joy to work with. It shows since they are open to customizing their processes to fit with the industry-proven standard processes in RamBase," says Tveit.