It is that time of the year again; the ISO- audit. Dreaded buy some, loved by other. Well, "love" is maybe a strong word describing an audit. But when you work with quality assurance and you want to have an objective view on your status of compliance, it is the best feeling getting that system validated. For our customers and ourselves, RamBase plays a big part of that narrative.
For RamBase, we just got re-certified according to ISO 9001:2015 Quality Management Systems and ISO 27001:2017 Information Security Management Systems. The certificates are of great importance for RamBase as a company, not only internally, but also externally to the market and to our customers. They are visible proof that we are working purposefully to continuously improve.
All bark and no bite?
We sell RamBase, but we also use RamBase as an ERP system ourselves. A well functioning ERP systems plays a major role when it comes to planning a quality management system. This is true for us, and for most organizations. An ERP system connects all areas of a business and automates core business processes to improve efficiencies. With streamlined processes and centralizing key business information, RamBase ensures that all departments are working with the same processes and the same real-time data.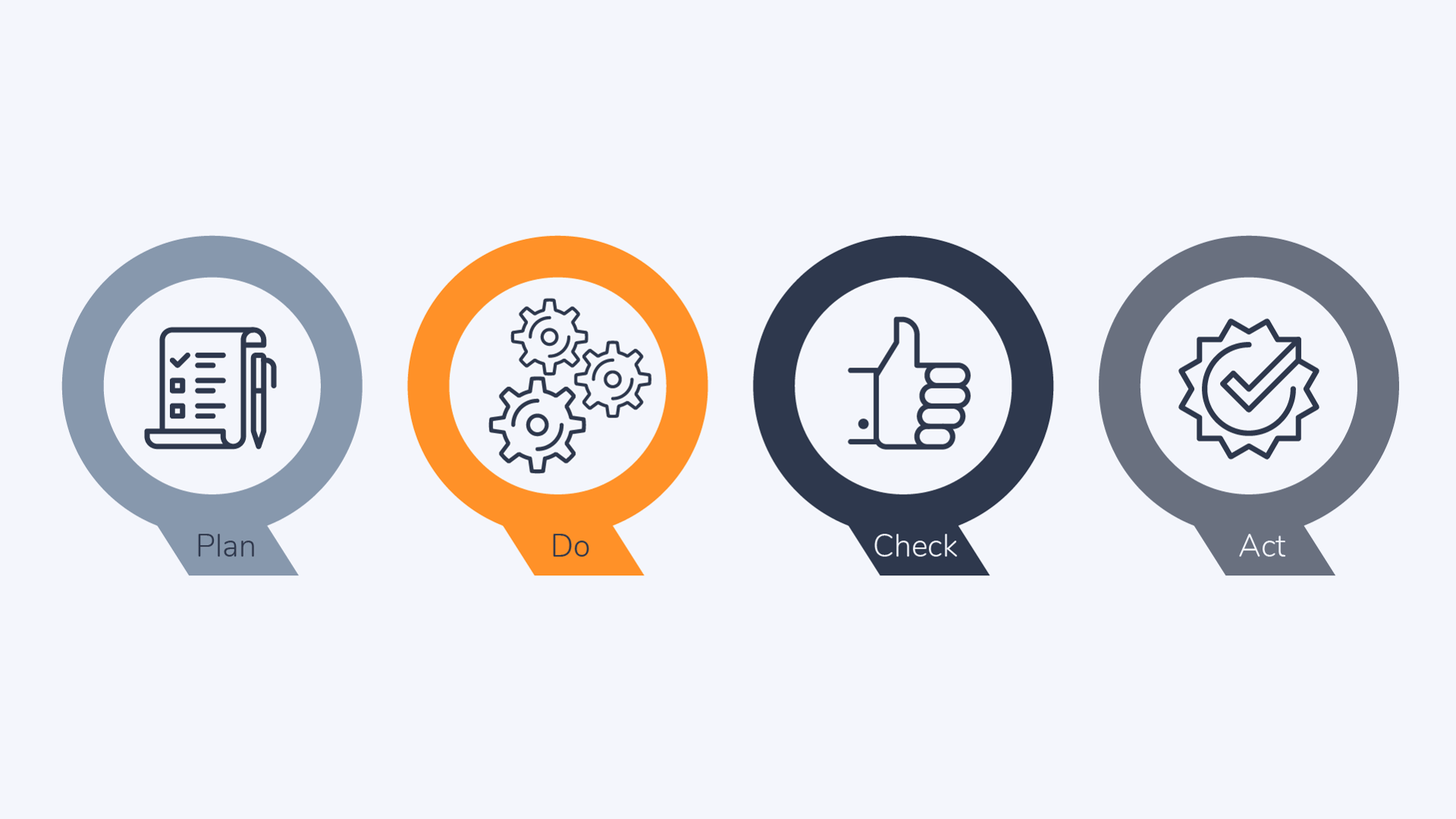 In RamBase our goal is to deliver the right information, to the right person, at the right time. This resonates well with the quality requirements for ISO 9001, which requires businesses to be more efficient and improve customer satisfaction. With industry solutions fit for manufacturing and wholesale companies, the path to meet customer requirements is easy using the specific RamBase functionality.
Enhancing quality for our customers
"We often have customer audits at our factory, and we always show them how RamBase works so they know how we keep control of the schedule, process and quality of our production. Every little detail can be checked, and that's, of course, something that has high value to them because they can truly put their trust in our work and get a full overview of what we do". Frode Hegle, Quality Manager, Årdal Maskinering
Årdal Maskinering, a manufacturing company that delivers high-quality machining services, knows the importance of quality in their processes. The customer testimonial delivered by Quality Manager Frode Hegle at Årdal Maskinering, highlights that RamBase is reliant tool to reassure auditors. Learn more about why RamBase is the central nerve of their organization.
For technology company Telko, delivering navigation systems for the shipping industry means they are subjected to strict quality requirements and industry standards. Read why they choose RamBase in anticipation of rapid growth.
"We see that this is also closely linked to quality, which for a company like Telko is extremely important; The ISO standards for product deliveries to Shipping are very comprehensive, and with RamBase, adaptation to the Quality Assurance (QA) module will significantly simplify our quality work." Knut Vidar Lauritsen, President of Telko.
Choosing RamBase for their ERP system was a necessary shift for future growth for Telko. RamBase documents all the steps in their sales and production processes, giving their quality systems a simpler structure, which according to President of Telko, Knut Vidar Lauritsen, is worth the investment in itself. Learn more about the benefits and key capabilities for the quality feature and document management system in RamBase.
Be sure to check out our Trust Center to view our certificates and information on how RamBase handles privacy, security, and compliance.