We are happy to kick off the new year by having three customers go live together with our partners, BDO and Mazeppa Group. All three customers bring different products to the market, but they are similar in that they wanted a system that delivers standard processes on a future-proof digital platform.
Kolos Ready for the Cloud
RamBase partner BDO supports Kolos Lifting & Inspection AS's move into the cloud - previously on Citrix with an old Dynamics AX 2009 installation.
"Kolos goes for the full package in RamBase and will gain complete transparency with all processes working together in one system," says project manager Sverre Tveit at RamBase.
Kolos has over 80 employees working within engineering, production, inspection, and certification. They also have a large rental park consisting of winches, hoists, and other lifting equipment. Therefore the Rental- and Service-modules were important for Kolos when choosing the right ERP system.
Read more about how Kolos went from signing with BDO to go live with RamBase in just three months.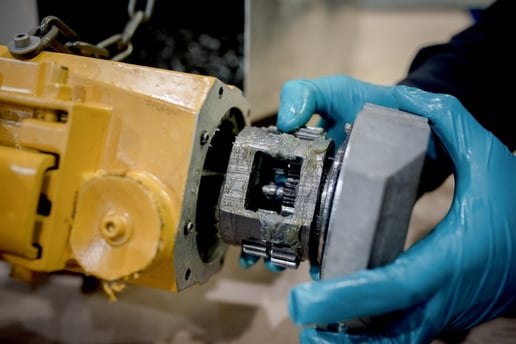 Next-generation Robotics Platform with Halodi
Halodi Robotics signed with long-time partner Mazeppa Group last summer and is now live with RamBase Cloud ERP
"Signing Halodi Robotics as a customer is a good match for our team. We will support their ambitious plans with our industry experience", says Erik Haaland, Sales Director at Mazeppa Consulting.
Halodi Robotics, founded in 2015, has developed the technology to allow intelligent robots to operate safely among people at affordable prices.
"Working with Halodi Robotics is working with the future", says Stein Erik Maurice, Chief Operating Officer at Halodi Robotics.
Following recent commercial breakthroughs in security-, retail- and the health care market, the company is now entering a new phase of significant production growth. The implementation of RamBase Cloud ERP is an essential element in their growth ambitions.
Read more about the exciting technology customer Halodi Robotics and the plans with RamBase.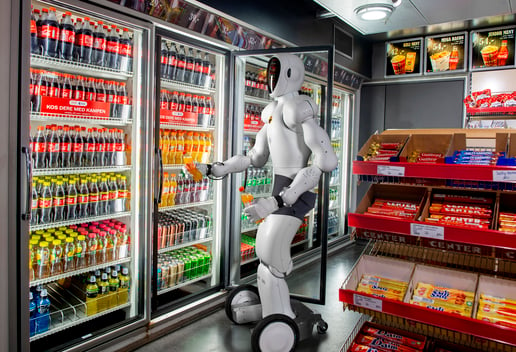 UMOE Advanced Composites switching from IFS to RamBase
In April last year, RamBase Partner Mazeppa Group signed with UMOE Advanced Composites to implement RamBase as their new ERP platform.
UMOE is breaking new ground by offering optimal solutions for containment, storage, and large volume transportation of hydrogen, CNG, and biogas. They switched from IFS to RamBase because they wanted better life cycle management functionality for their product and the support for all their core processes.
"RamBase is an excellent fit for UMOE because their routines match so great with the standard processes RamBase offers. When you go for an industry fit solution like RamBase - it's plug and play," says Frank Vignes, Senior Business Consultant at Mazeppa Group.
Welcome to RamBase!
We are happy, proud, and very eager to get all these great customers up and running with RamBase to further support their growth ambitions by gaining better control.
Interested in learning more about RamBase Cloud ERP? Don't hesitate to connect and let's have an informal talk about how we can help your business grow with industry fit processes.