"If you'd asked our employees today if they would change from RamBase to another system, they wouldn't be happy!", says Mads Bårdsen, Managing Director at pump manufacturing company Ydra.
Bårdsen has seen many positive effects since implementing RamBase over three years ago. Manufacturing superior pumps to demanding customers requires the right set of tools. "You enter each data only once and the information is updated and available for every department in the organization: That's one of the best things about RamBase", Bårdsen states.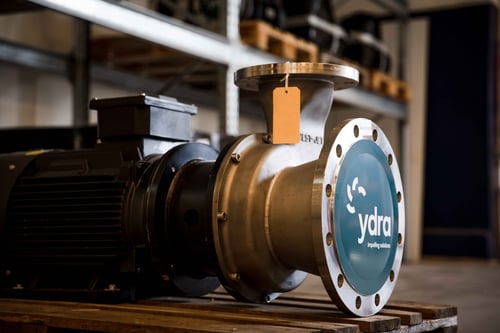 Collaboration Between Departments
Ydra uses all the main functions in RamBase and sees great value in having production, sales, procurement, logistics, and finance seamlessly deliver updated information back and forth.
"In the beginning, weekly meetings between production and sales could last up to 3 hours, now they are down to 30 minutes", says Bårdsen.
He continues to explain that after they started using RamBase, Ydra now has full control over their sales orders and associated procurement and production requirements from the system.
The joint production and sales meetings are now used for check-outs between the departments: With RamBase, time is now spent on looking ahead and focusing on product innovations instead of digging for information.
Enabling Quick Turnarounds
"We pride ourselves on having delivery times that no one else in the industry can match, which is dependent on our precise stock control. We see that our customers value that we can provide realistic delivery times, and with RamBase we have managed to obtain a good delivery precision", says Bårdsen.
Besides their well-controlled stock of pre-built pumps, Ydra's products are made-to-order and consist of several sub-products put together. This means that Ydra can turn around and assemble a small, special pump in two hours if a customer needs it, but for that to happen they don't necessarily need to be pre-built in stock, but they have all the subcomponents they need available.
"When Covid came, we immediately went through our most critical suppliers. So, when Norway closed down, we already had trailers on the way from Italy with parts that we needed in our production" says Bårdsen.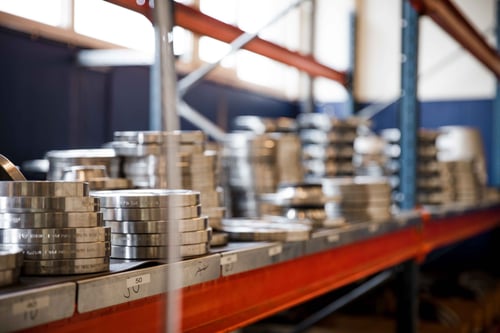 Control - Even When Things Go Wrong
With customers that expect their equipment to withstand the harshest conditions, Bårdsen knows how important delivering quality products are.
"We always strive to deliver the best quality pumps possible to our customers. With RamBase, even when you make mistakes, or something's not working, we have control: Our employees can easily go into the system and find, with a great level of detail, where the error occurred", says Bårdsen and continues:
"You may have used the wrong drawing, or some product information has been misplaced in the system: Mistakes will happen, and in those instances, it's important to be able to rewind, set a deviation and learn from that mistake".
Read about all the features available in the integrated RamBase Quality Module.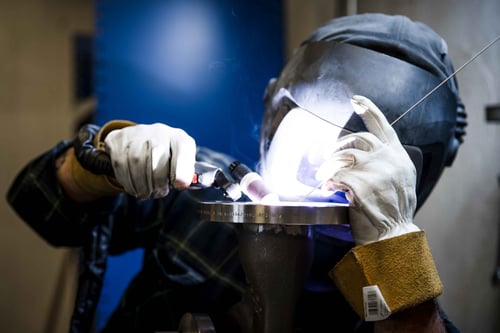 Synchronizing with Niche Systems
Operating in the pump industry, there are some niche systems that have functions that are specific to pump manufacturers and their consumers. One such niche system is Spaix, which is a pump selection system and an important collaboration tool for Ydra in connection with their customers.
Since RamBase is built on API technology, integrating other systems and retrieving valuable information is no problem.
Read more about how you can extend your RamBase system with our APIs.
Integrating Spaix with RamBase means that both Ydra and their customers avoid a cumbersome and time-consuming process of information retrieval. The integration also means that there is less likelihood of manual error reporting and Ydra avoids going into an expensive customizations process to achieve the same result.
The Big Picture
Looking at the benefits for the whole Ydra organization, implementing RamBase as their ERP system means that every employee has access to real-time information at all times. And for a quality-oriented manufacturer like Ydra, that means organizing a lot of information related to their customer relationships and supply chain network.
"It can at times feel overwhelming: RamBase requires that you put the time and energy into understanding how the system works", says Bårdsen, but concludes with the big picture:
"What's important is that all departments now have the same, updated information they need to solve their day-to-day business. All the while, seamlessly delivering information to other departments that depend on their input. If it's sales leads, customer information, production plans or product information, it's all connected and RamBase gives us that control".
Interested to learn more about Ydra? Check out our visit to their factory below.