When you have several interrelated productions with shared materials, it's important to stay organized and ahead of the challenges manufacturing brings. RamBase Cloud ERP helps manufacturers manage, prioritize, and scale operations in an increasingly digitized and competitive space. Here's how.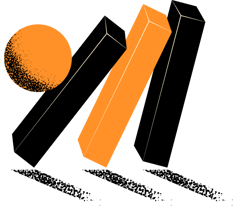 Manufacturing software that moves your business
If you're ready to scale your business, you need a manufacturing requirement planning solution that can do more than just count material. Our MRP (Material Requirements Planner) does the work for you to avoid stockouts, automate routine processes, as well as monitoring multiple locations when you're ready to scale. Since it is integrated throughout the entire RamBase ERP system, it allows for accurate reporting and insights into everything you need to know about your manufacturing needs in real-time.
RamBase MRP manufacturing solution allows you to:


Quickly identify deviations in the material plan
Make accurate purchasing decisions
Gain visibility across your inventory
Reduce overhead with automated daily material count
Prioritize production based on the availability of your requirements
Monitor multiple warehouses when you're ready to scale
Automate manufacturing costs based on your bill of material and operations
Reduce waste with smarter, greener processes
Eliminate waste and save money
Make your manufacturing processes greener and smarter. RamBase MRP gives you clear insights into changes and deviations to raw materials and products within the sales module and your production orders. As well as automating processes to accurately manage your production requirements and purchasing so you can save time and money on your orders with minimal waste.
Read more: Produce and deliver on time, see how our customers' inventory methods are more efficient than ever
Balancing requirements and demand
Make use of an MRP system developed for manufacturing. The RamBase MRP system is designed to assist manufacturers in becoming more efficient with optimizing their planning capabilities. Smart system functionality automatically detects changes in materials and provides actions you can take for your next purchase orders and production work orders.
RamBase MRP manufacturing solution allows you to:


Track material requirements for efficient sales order fulfilment
Identify delay risks related to material supply lead times
Gain accurate expected completion dates to keep the sales teams informed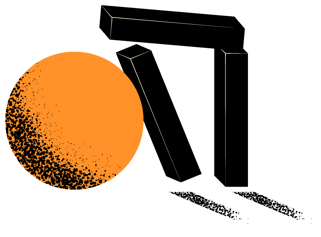 It's time to break free from rigid systems
Legacy ERP's siloed, rigid, and hard-coded processes are preventing you from having today's operational must-haves.
Cloud solutions are becoming an irreplaceable part of business and are here to stay. RamBase is a scalable and collaborative cloud ERP platform guaranteed to future-proof your business. We hold a strong focus on continual innovation and a promise to our customers; to develop the best industry tools and functionality that meet industry best practices and demands.