We are thrilled to share the exciting news that RamBase has been selected as a finalist in two esteemed categories at the renowned UK Business Tech Awards 2023. The UK Business Tech Awards honor the top software providers in the UK, dedicated to empowering businesses to thrive and succeed. We are honored to be among the leading companies and look forward to the announcement of the winners.
RamBase has been shortlisted for the UK Business Tech Awards 2023 and can be recognized as a finalist for both awards entries:
Manufacturing Tech Disruptor of the Year
SaaS Company of the Year
This recognition highlights the remarkable progress RamBase has achieved in the UK. Through the integration of cutting-edge features like real-time data analytics, IoT connectivity, comprehensive reporting, and valuable insights, RamBase has enabled manufacturers to maintain a competitive edge in an ever-evolving landscape.
The glowing testimonials and remarkable success stories shared by our valued customers play a pivotal role in attracting businesses to choose RamBase as their preferred software solution. For the UK Business Tech awards, we are showcasing our most recent go-live project, JST (UK) Ltd. Through the compelling story of this remarkable customer, we aim to illuminate the immense value that RamBase offers UK businesses. Growing stronger together with RamBase.
Click here to read the UK Tech Business Awards article

JST is one of the largest global electronics connector manufacturers
Igniting Innovation with JST
As one of the leading global manufacturers of electronics connectors, JST supplies a diverse range of markets including automotive, domestic appliances, and the medical industry. These industries rely on JST for their high-quality products and continuous innovation.
"As part of our customer relationship we're expected to develop and introduce new technology; we need to continuously innovate and develop new products to keep ourselves current in the market. They challenge us on a regular basis, which is part of the iterative process of what makes life exciting and challenging here at JST."

Mike Bowen, General Manager at JST
One of the primary obstacles posed by the previous system was the issue of reporting. Additionally, the system became progressively sluggish over time and was not user-friendly for JST's employees.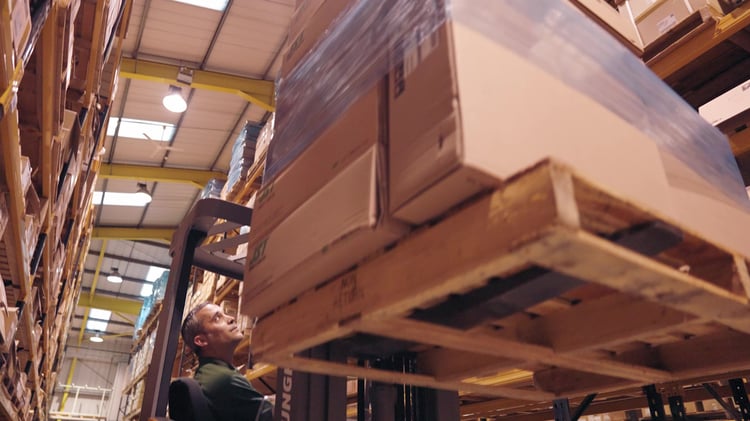 Pictured: JST warehouse
JST (UK) Ltd. Accounts Manager, Julian Watts highlights the importance of having a robust procurement system in place for modern organizations. This is essential to ensure timely supply of stock to meet customer demands.
The search was on to find a Cloud ERP system that could cater to the three major parts of JSTs business; distribution, manufacturing and rental. During their search for the perfect solution, they came across numerous providers who claimed to offer a wide range of functionalities but often fell short in terms of the necessary features.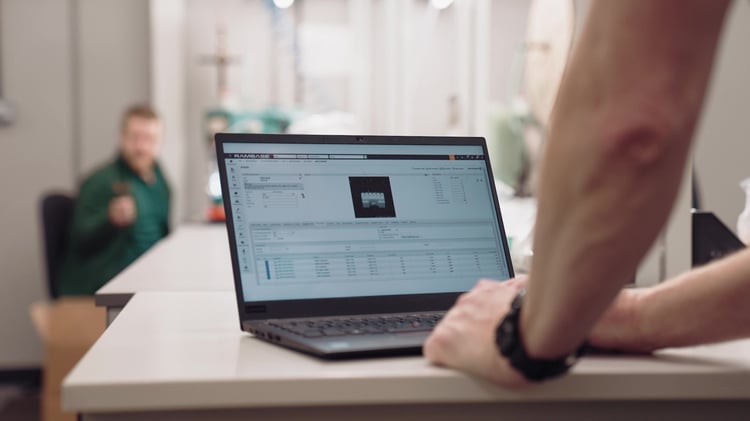 Pictured: JST accesses detailed product information within RamBase
RamBase emerged as a standout candidate, uniquely equipped to tackle all three fundamental aspects of their business. The fact that RamBase is an industry-fit solution for electronics manufacturing service (EMS) businesses suited JST well.
"We felt confident that RamBase would provide a level of service in case we ever had any issues, and moving forward we hope that RamBase will help us to provide even better service to our own customers", Watts says and concludes:

"With RamBase, we're hoping for reliability; after running an old system for a while, we are looking forward to building and growing with something robust - a cloud based ERP system to take us forward into the 21st century".
Click here to read more about why JST chooses RamBase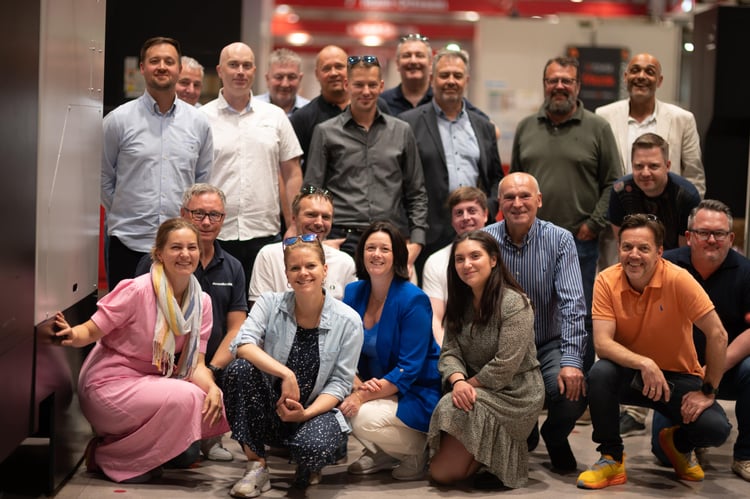 The RamBase Sales and Marketing team
RamBase in the UK
As RamBase continues to expand into the UK, our focus on strategic growth and development remains paramount. To ensure the success of our implementation projects and continued support for our customers, we have carefully selected a team of business system experts and UK partners who possess a deep understanding of the UK business landscape.
Peter Fehily, our UK Partner & Channel Manager, plays a crucial role in our expansion efforts. With his extensive experience in the UK technology sector, Peter understands the unique challenges and exciting opportunities that this market presents. In a market full of fierce competition, it's crucial to stand out . Peter explains how these awards will impact our company moving forward:
"Being recognized for our innovative approach and customer-centric ethos is evidence of the passion, expertise, and collaborative spirit across our multi-country team. It is validation of our tireless efforts to deliver solutions that seamlessly integrate with our clients' operations, streamline workflows, and drive their sustainable growth.

Our cloud ERP platform is designed to empower businesses like JST (UK) Ltd in Suffolk, providing them with the agility, scalability, and the real-time insights needed to thrive in their marketplace. We remain dedicated to partnering with all of our clients on their own journey to success, while shaping the future of cloud ERP and unlocking clients' full potential with benefits that are unique to our software suite."

Peter Fehily
Partners & Channel Management
RamBase UK