High-Tech and Electronics Wholesale Distribution
If you are a wholesaler handling electronics and high-tech products we know the business challenges you're up against. We know the strict margins you're faced with and the traceability- and quality requirements your products must adhere to.
How do we know? We've been there!
RamBase was built by electronic experts back in the early 90s. When no other system on the market could handle the distribution job of electronic components in the cloud, RamBase Cloud ERP was created. Today RamBase is a fully integrated cloud ERP system covering all the core processes you need to run your wholesale distribution business. Rest assured that our system is built on a future-proof platform with the technology you need to join the digital transformation.
WE DELIVER ON BENEFITS
Our goal is for your business to run efficiently, achieve satisfied customers and help you grow now and into the future.

warehouse management
Run your warehouse at its highest capacity. Receive, track, and store inventory to minimize overstock and free up space for stronger selling lines and use handheld devices for efficient processing.

Global Supply Chain Visibility
RamBase delivers end-to-end supply chain visibility with full traceability at every level. Connect your processes in one system to enable seamless flow of activities across your entire supply chain.

Integrated Supplier portal
Make your procurement processes more streamlined, automated and efficient, by allowing your suppliers to communicate directly with you through a safe and secure online environment.

Real-time financial reporting
Monitor the overall health of your business with complete visibility and easy to use financial reporting. Accurately track costs at detailed levels in your supply chain and maintain your books efficiently.

Traceability
Keeping track of numerous, similar products and multiple suppliers and manufacturers can be a challenge. With manufacturer part number you can correctly identify the right products and the right substitutes instantly.

Compliance & Quality Control
Robust quality deviation handling integrated at every step in your business process. With traceability at item level you'll easily find, correct and investigate deviations and track suppliers' compliance to contract terms.
Your ERP system is only one part of a bigger puzzle of information-flow that your organization is submitted to. With RamBase Cloud ERP you get a future-proof platform with possibility to integrate with different systems relevant for your value chain.
Read More
WE KNOW YOUR SYSTEM NEEDS
RamBase delivers the features and functions you need to thrive in the High-Tech & Electronic Wholesale Distribution industry.
One System
Forecast and planning
Warehouse
Margin Control
Documentation
RamBase Customer Possibilities
Get to know the possibilities RamBase Cloud ERP has to offer
Get familiar with

CLOUD ERP
All Devices
ERP System
Digital Platform
Community
Price
Security
Cloud ERP on any device
Get full access to your systems at any time, any place and on any device – only requires an internet connection.
RamBase is designed to be responsive and will adapt automatically to the device you prefer to work with.
With the RamBase Mobile App, you can also manage operation workflows, log work hours and approve transactions on the go.
Learn more about our mobile solution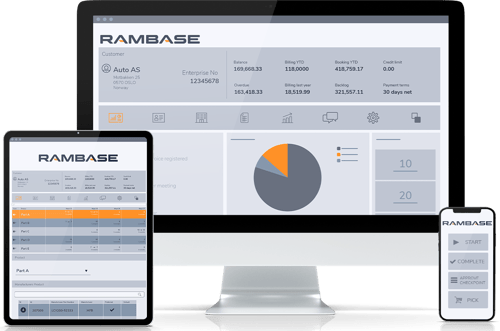 Supporting your entire business
RamBase Cloud ERP covers all the key areas you need to run a seamless and smooth business. RamBase is a complete system that covers the whole quote-to-cash process. Plan, sell, manufacture, buy, report and check your financial status in the same system.
RamBase Cloud ERP provides you with the right information to the right person at the right time.
We offer rich functionality for manufacturing and wholesale industries - the smart ERP choice for the SMB market.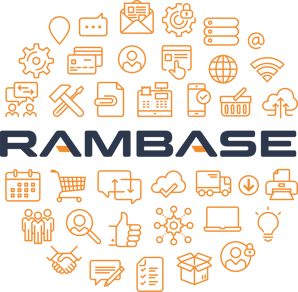 Future proof digital platform
RamBase is a scalable ERP platform giving you a range of opportunities to extend your solution. Stay ahead of your competition with all the tools available for your digital transformation.
Our open API application lets you create the extensions you need to extend the system to fit your needs.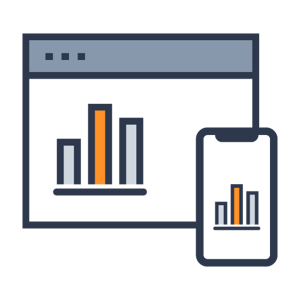 RamBase Learning Community
To continuously improve, there is no better inspiration and knowledge provider than our customers. Our RamBase Customer Forum brings together users to share knowledge and for us to gain insights.
Our YouTube Channel RamBase ERP Learn is regularly updated with new webinars and tutorials.
Looking for an easy "how to do it" description? Then the RamBase Knowledge Center provides a detailed overview covering all aspects of the system that you may need.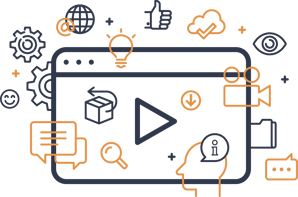 Predictable and flexible pricing
ERP pricing should not be complex and difficult for the customer to understand and manage. With RamBase, we offer a price package that fits your business needs.
There are no upfront payments or hidden costs. You pay per user per month.
There is only one system version for all RamBase users. Meaning no expensive version updates in the future. You do not need to wait to have the best system available: new functionality is released regularly.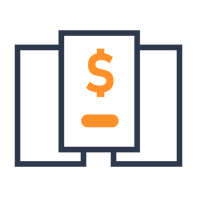 Cloud Security 24/7
With the ever-growing areas of digitalization, your business is open to a higher degree of security vulnerabilities and risk.
We know the trust you put in us to secure your data, and we take this responsibility seriously.
RamBase has the policies, processes, tools and most importantly the mindset in place to safeguard your system.
Learn more about our security culture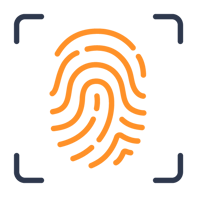 Contact us
We're here to help and answer any questions you might have. Fill in the form and we will get back to you shortly.