RamBase is delighted to welcome Smooth ERP as the latest UK RamBase partner to join the UK Partner Network. Having recognised that a true cloud-based ERP system was "the way forward", owner and Founder of Smooth ERP, Sak Sahota, had been looking for a suitable company with which to partner for some time.
Commenting on their search for a suitable product, Sak recognised the difference in approach with RamBase over other vendors she had worked with.
"Customers demand more from an ERP system than standard functionality. They want a system that is easy to use, can support their business both now and in the future and without unnecessary complexity and high costs of upgrades. We were really impressed with the commitment RamBase show towards their product to meet the ongoing needs of the modern business and that was what swung the RamBase product decision for us," says Sak.
25 years' ERP experience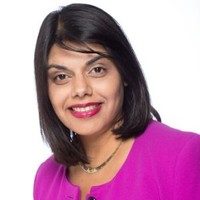 The team at Smooth ERP has over 25 years of experience, helping manufacturers and distributors to stay ahead, improve business processes with best-in-class ERP solutions.
"At the end of the day, it is all about the people; what really struck us about RamBase is their business ethics and the diligence they show towards their customers. For example, they will say no to a customer if they feel that the product fit is not morally right for that customer," says Sak.
Sak continues that it was such a refreshing change to see a company doing the right thing by putting their customers first, rather than just being driven by the numbers.
"We also liked the Best of Breed approach from RamBase and their ability to link with 3rd party products and IP through their open API."
Learn more about the RamBase Cloud ERP Platform possibilities.
Focus on the same expectations
Sak has herself overseen many ERP project implementations over the years; "Typically a business will be changing their processes and doing things differently as they undergo a transformation from the old to the new ways of working.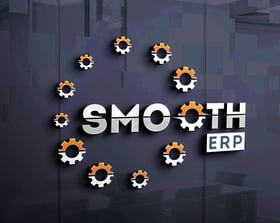 It always comes down to setting out the expectations at the start of the project to make sure that the people, processes and system requirements are aligned and working together.
"All customers are different; Smooth ERP's approach is always to clarify the project expectations upfront, manage a project desk for each customer (which will be unique for every customer) and retain an audit trail throughout the project. This way there is minimal opportunity for misunderstanding which really helps with a smooth project rollout, " says Sak.
"ERP touches every part of their business – it's the IT
equivalent of having major surgery.
But ERP should not be a bad experience for customers and it's my personal ambition to ensure that Smooth ERP is a reality for all small businesses!"
UK Partnership
Talking about the new partnership between Smooth ERP and RamBase, Tony Flannagan, Head of Business Development for RamBase in the UK added, "I can't wait to start working with Smooth ERP to bring new RamBase customers to the UK. It is really enlightening to hear that the 'RamBase DNA' and the open and transparent way RamBase deals with its customers and partners, is such a differentiator for us.
"Smooth ERP brings excellent advisory services, project management and implementation skills to the table, along with a technical support service which is also designed to put the customer experience first."
"Bringing many years of expertise in providing ERP solutions for manufacturing and distribution companies to the RamBase ecosystem, I look forward to partnering with Smooth ERP and seeing them live up to their name to create smooth ERP experiences for many more new RamBase customers in the UK!"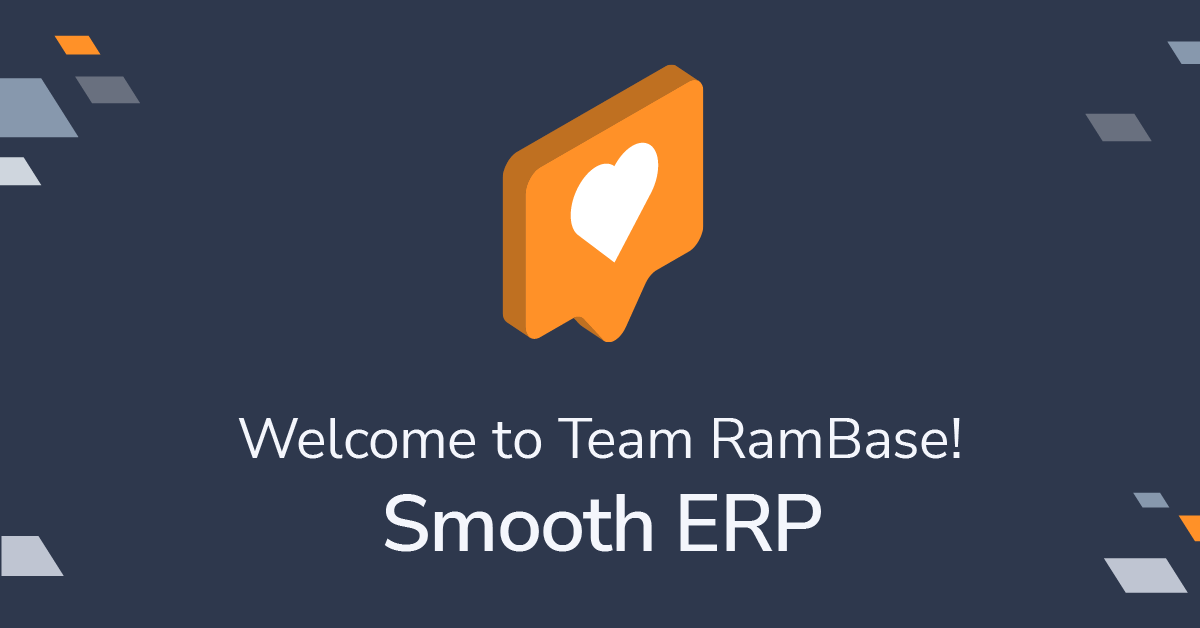 About Smooth ERP
At Smooth, they're passionate about implementing innovative products that will disrupt the industry. Since 2019, they've provided high-quality service to all their clients and as they grow, their commitment to their client needs remains the key driving force behind their Company. Their team of professionals is there to inspire clients with their unique ideas and abilities
Smooth ERP provides advisory and assessment services, Project Management and deployment services and technical support for small and medium manufacturing and distribution businesses.
Visit the Smooth ERP RamBase Partner Site.
About RamBase Cloud ERP
RamBase is a cloud-based ERP solution that helps businesses within manufacturing and distribution gain control over their entire value chain from sales to production to delivery.
Founded in 1992, RamBase is a Norwegian developed Software-as-a-Service system that was born in the cloud and is delivered by certified partners with extensive industry knowledge.
RamBase is a complete business solution that provides full control by linking the value chain into one system that interacts, streamlines, and simplifies all your core processes. The system is equipped with a rich set of API's and we encourage our partners and customers to develop smart industry solutions with our open building blocks.